Solar Eclipse Maze for August 21, 2017
Solar Eclipse Maze
I keep hearing more and more about the amazing solar eclipse that we will all see in North America on August 21, 2017. A total solar eclipse occurs when the disk of the moon appears to completely cover the disk of the sun. A partial solar eclipse is when the moon partially covers the disk of the sun. I created this free Solar Eclipse Maze to help the kids get interested in this amazing event. You can download it for free at the end of this post.
Not only are mazes fun, they also help children to develop fine motor skills, visual perceptual skills and problem solving skills. Check out the Big Book of Easy Mazes. The Big Book of Easy Mazes digital download includes 36 black and white, easy and FUN mazes to complete. The easy mazes are suitable for preschool aged children and up. The picture mazes are animals, sports, flowers and more! The download includes the solutions to the mazes. These easier mazes will help children build their confidence skills.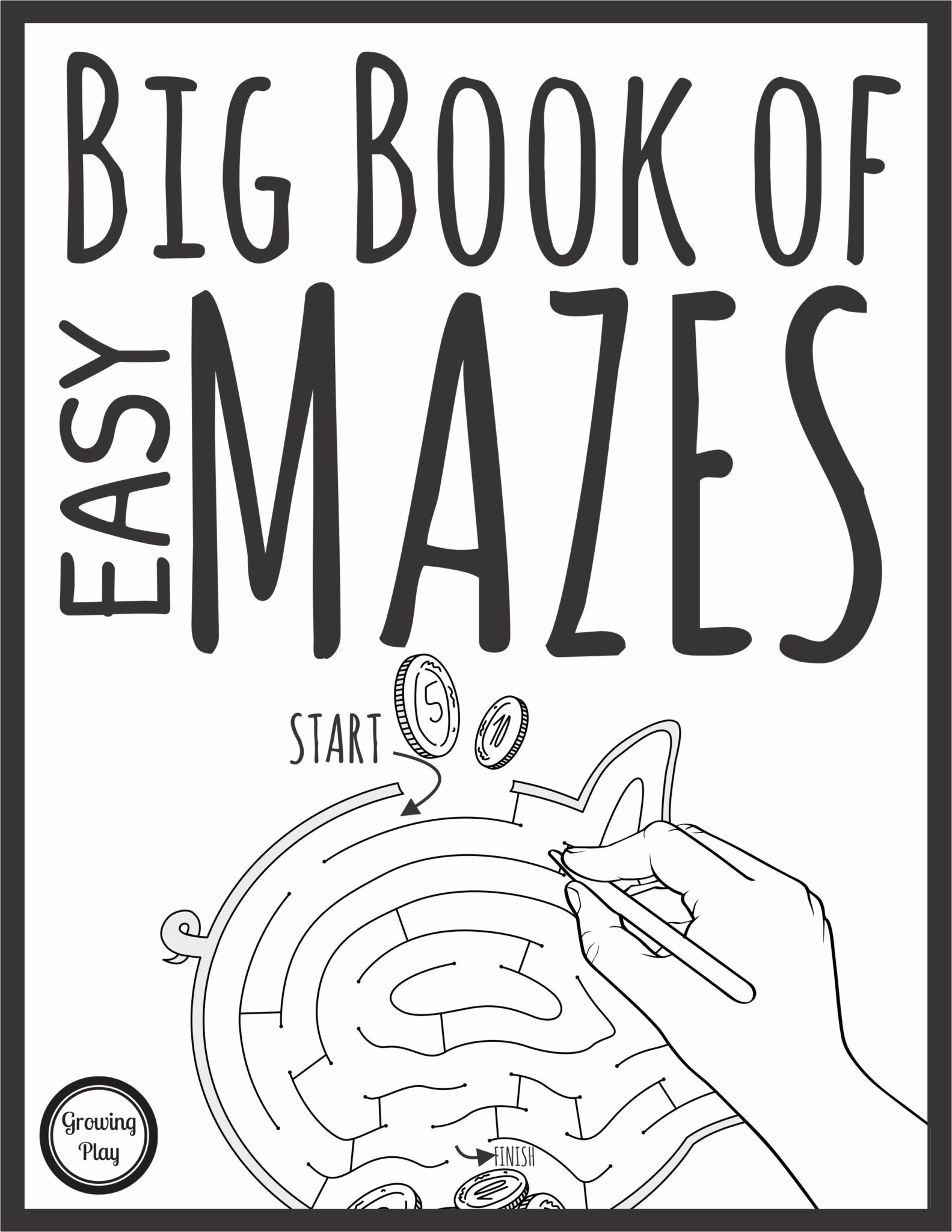 Looking for a more difficult challenge? This is a HUGE collection of 50 different visual spatial mazes. There are 25 mazes in 11 x 8.5″ size and 25 mazes in 8.5 x 11″. The whole collection is in black and white. They are an intermediate level of difficulty. These mazes are an excellent challenge for fast finishers and visual perceptual skill practice. Visual spatial skill requires the ability to visually perceive two or more objects in relation to each other. Visual spatial ability is very important in body awareness, spatial orientation, map skills, higher level math, computer skills, science and more. FIND OUT MORE.
Sign up for the Growing Play newsletter to get your FREE copy of the Solar Eclipse Maze. You can read more details about the solar eclipse here.