Abraham Lincoln Facts For Kids – Teaching Your Kids History
America is a great nation with the privilege of being ruled by some of the most outstanding leaders in history. The country has had 46 individual presidents so far. Want to learn more? Check out these Abraham Lincoln Facts for Kids.
Some past presidents are more recognized due to their impactful leadership. One of these legends is Abraham Lincoln, the 16th president.
Abraham Lincoln is a model for all Americans, especially for kids. Read this post till the end to explore Abraham Lincoln facts for kids.
About Abraham Lincoln
Abraham Lincoln was born to Thomas and Nancy Lincoln on February 12, 1809. He was born in Kentucky, United States, where slavery was approved and rampant back then.
Abraham Lincoln was born to a low-income family who lived in a single-room cabin. He had two siblings, Sarah and Thomas Jr. Unfortunately, he lost his brother when they were kids. Also, Abraham lost his mother when he was nine, on October 5, 1818.
Slave trading was a popular act in Kentucky back then. However, Thomas Lincoln refused to purchase enslaved people. Thomas' aversion to slavery played a significant role in Abraham's life, and it will later become his most outstanding achievement.
Abraham helped his father on the farm until he turned 21 when he started working on a flatboat. By the following year, when he turned 22, he relocated to Salem, Illinois, and Abraham got a general store job and doubled as a postmaster.
He earned the nickname "Honest Abe" after he went the extra mile to give a customer their change. Also, he faced his debts and worked till he paid them off. Abraham got married in 1842 to Mary Todd Lincoln, who gave him four children. Unfortunately, they lost three of their kids at young ages.
Abraham Lincoln's political career started after he moved to Illinois. He contested for a position in the IGA (Illinois General Assembly), which he lost. He later joined the military and was assigned captain for the Illinois militia.
After the military, he moved to Springfield in 1837. He built a career for himself as a lawyer, and he was known for fighting against slavery. Most of his clients were black people who needed emancipation, and he won several cases that boosted his name.
Years later, in 1860, Lincoln won the US presidential election.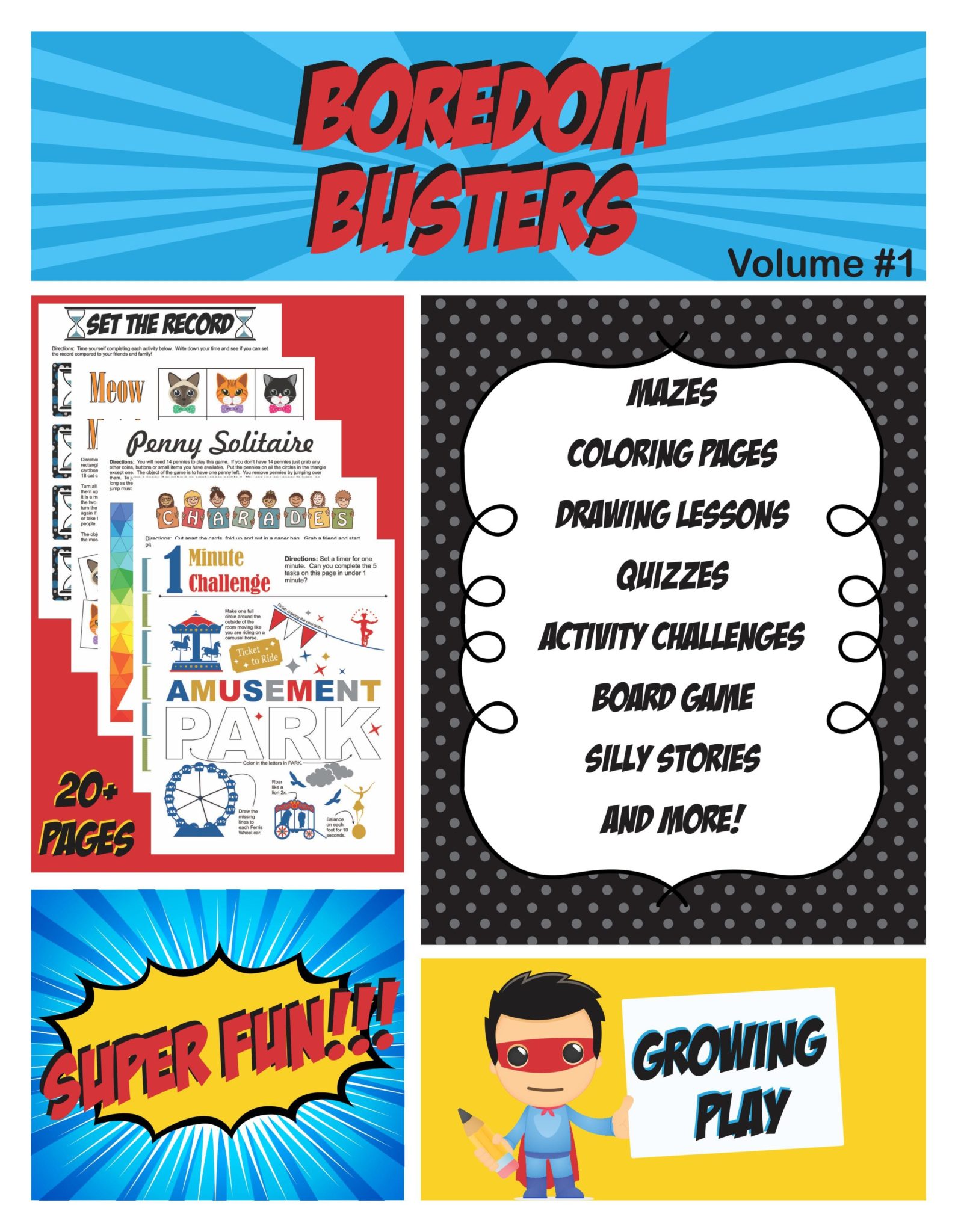 Boredom Busters Volume #1
13 Interesting Abraham Lincoln Facts for Kids
We've looked at a brief history of Abraham. Let's see some interesting facts we've picked for your kids.
1. Humble Beginning
As someone who would later become the most powerful man in the country, Abraham Lincoln started from the humblest of backgrounds. His family was poor, and they could hardly afford anything.
He lived in a one-room log cabin with his parents and two siblings. Abraham's family was so poor that even his wife's parents didn't fully support their marriage.
2. Hardworking
History books and testaments showed Abraham has a hardworking man with the utmost integrity. He helped his father on the farm from a young age and continued until he was 22 when he got a job.
Abraham was also in the habit of helping the neighbors with strenuous chores like chopping firewood.
3. Kids
Abraham and Mary had four kids: Robert, Tad, Edward, and Willie Lincoln. Unfortunately, three died young, leaving Robert Lincoln as the only surviving child.
4. National Banking System
Abraham was a brilliant man with several ideas. One of these ideas was the establishment of a stable system for currency management, the National Banking System. Abraham introduced the use of standard currency, which is still in use.
5. Self-taught
You'll be surprised to learn that Abraham only went to school for a year, during which he learned to read and write. The rest of his education was handled by himself; he was self-taught. He also taught himself law and was proficient enough to pass the bar exam.
Not only did he teach himself law, but he was also one of the outstanding lawyers in Springfield.
6. US House of Representatives
Before Lincoln became the American president in 1860, he became a member of the US house of representatives in 1846. He had contested for other political positions before then but had failed.
As a congressman, Abraham was the least favorite. He had a lot of controversial opinions, including his opposition to the war between Mexico and America.
7. Tallest President
Abraham Lincoln is the tallest president so far, and he measured 6 feet and 4 inches. Also, his signature tall hat added to his tall appearance.
8. Emancipation
The order to free all the enslaved people was Abraham Lincoln's most notable achievement, which is still celebrated. He issued the order on January 1, 1863, as a preliminary Emancipation Proclamation, and the law was fully enacted in 1865.
Abraham said emancipation wasn't his main objective but preserving the Union from the confederate forces. Emancipation was just a part of his saving the Union, but he later realized that was his greatest accomplishment.
9. Nickname Abe Lincoln
Abraham Lincoln disliked the nickname "Abe." The name died down after his election as president, and he was often called Mr. President or Mr. Lincoln. Records show that his wife also called him Mr. Lincoln.
10. Assassination
Abraham Lincoln was not blessed with a natural death – he was assassinated four years after his election as the president. He went to watch a play at Ford Theatre and was shot by one of the actors, John Wilkes Booth. Abraham died on April 15.
11. Story Telling
Lincoln was famous for his oratory prowess. He had a powerful voice and creative ability that captivated the audience – a trait that helped him in his career as a lawyer and politician.
Thousands of people used to gather just to hear Abraham speak. Surprisingly, he didn't have a deep baritone voice as most imagine, but a high-pitched voice.
12. Secret Service
The bill to start the secret service was on Lincoln's table after his death. The bill was passed, and the secret service started that day to honor him.
13. Self-Made
Lincoln didn't have any background advantage of family wealth to start his career. He worked for everything he had, including his education. Lincoln taught himself using borrowed books. He also worked tirelessly to make ends meet and finance his political career.
Conclusion on Abraham Lincoln Facts for Kids
Abraham Lincoln is a model for all. We can all learn from his tenacity, integrity, and perseverance. Lincoln's life is a motivation and a beacon to all those that don't have much now.
Check out these fun facts for kids here and browse all the other topics at the bottom of the post.