Magical Unicorn Cards + 4 Activity Ideas
For those of you who love unicorns, you will love these magical unicorn cards (download for free below). Print out two copies of the cards on cardstock paper and start playing. Here are three activity ideas to do with the cards:
Magical Unicorn Memory Match: Cut apart both sets of cards. Place the cards face down and play a game of memory match.
Unicorn Hunt: Only cut apart one set of cards. Hide the cards around the room. The child has to find the cards and match up on the main board.
Create a collage: Cut apart the cards and glue onto a large poster to create a magical unicorn poster.
Give to a friend: Cut apart the cards and share with a friend.
Looking for more games to play with cards? Check out all of the Growing Play card sets including Mini Movement Breaks, Secret Agent and Set the Record.
Illustrations for matching game created by Yulia Bikirova and used under a Shutterstock license.
Get the complete Unicorn Games, Activities and Puzzles packet.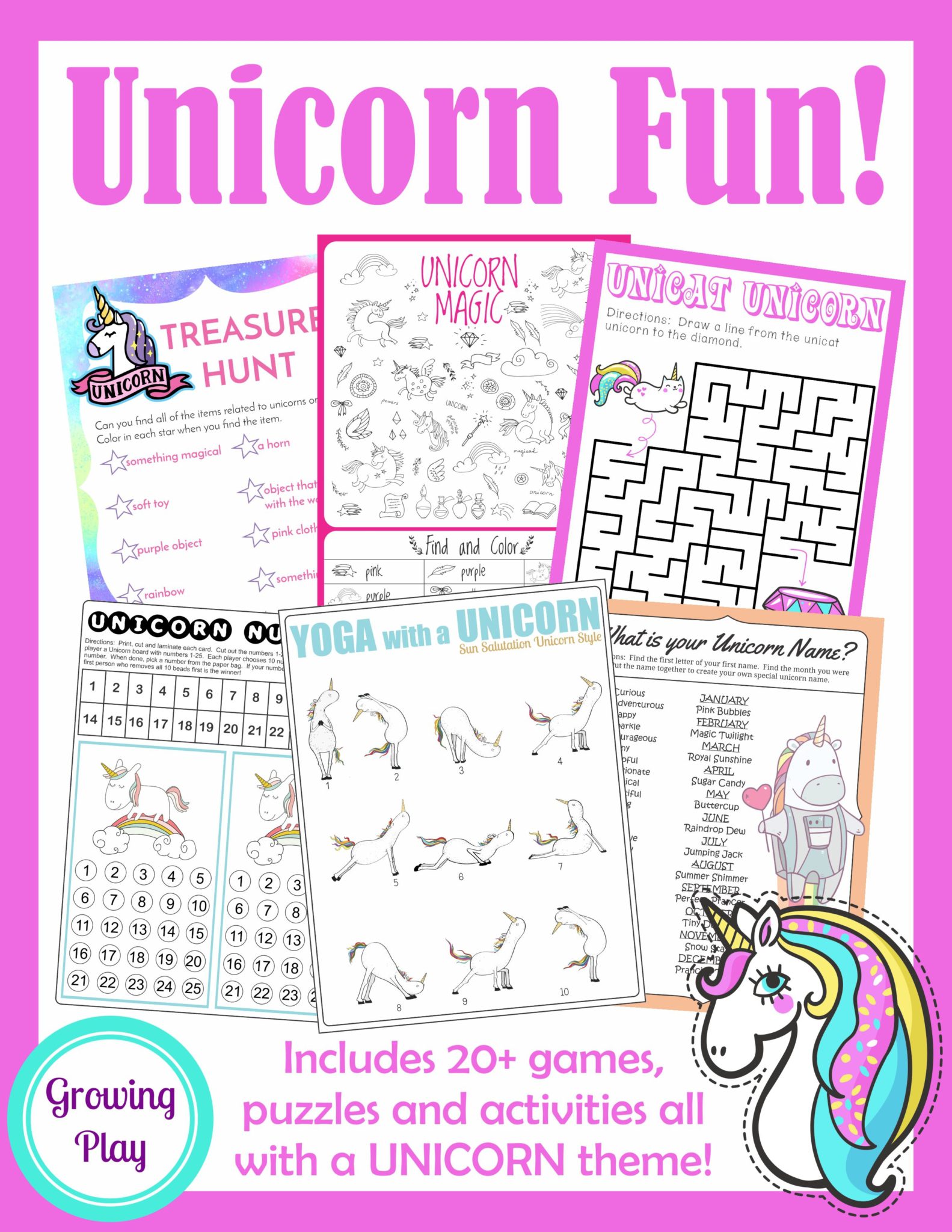 This digital download includes 20+ Unicorn Birthday Games, Activities and Puzzles. It is perfect for rainy day fun, indoor playtime, birthday parties and more! It is available for immediate electronic delivery. FIND OUT MORE.
You can download your FREE Magical Unicorn Cards by submitting your email to receive our newsletter to stay updated on the latest freebies, activity ideas and more!