Unicorn Birthday Party Games
Are you planning a Unicorn Birthday party?  Need unicorn birthday party games and ideas to host a super easy birthday party with a Unicorn theme?  You can use the materials in the Unicorn packet to create everything you need to start celebrating.
Arrival of guests:  Print the coloring page for the children to complete while they wait for everyone to arrive.
Make Unicorn Hats:   Color and cut out the unicorn hats so everyone can pretend to be a unicorn.
Unicorn Hobby Horse Relay Races:  Make two unicorn hobby horses.  Divide the party goers into teams.  On go, the first team member has to run around several cones and back to start to hand the unicorn hobby horse off to the next team mate.  The first team to get every team member to complete the course is the winner!
Unicorn Treasure Hunt:  Can the children find everything on the scavenger hunt?
Pin the Horn on the Unicorn
Unicorn Numbers:  Give each child a board to guess 10 numbers (Pokeno Unicorn style)
Unicorn Party Placemat to complete while waiting for food, dessert or opening presents.
Party Favors:  Just print up the mazes and puzzles and send home with each child.
For just the cost of this packet (plus some food), you can plan an entire birthday party!  What a bargain and what a time saver!
It really can be this easy to play unicorn birthday party games.
Get the complete Unicorn Games, Activities and Puzzles packet.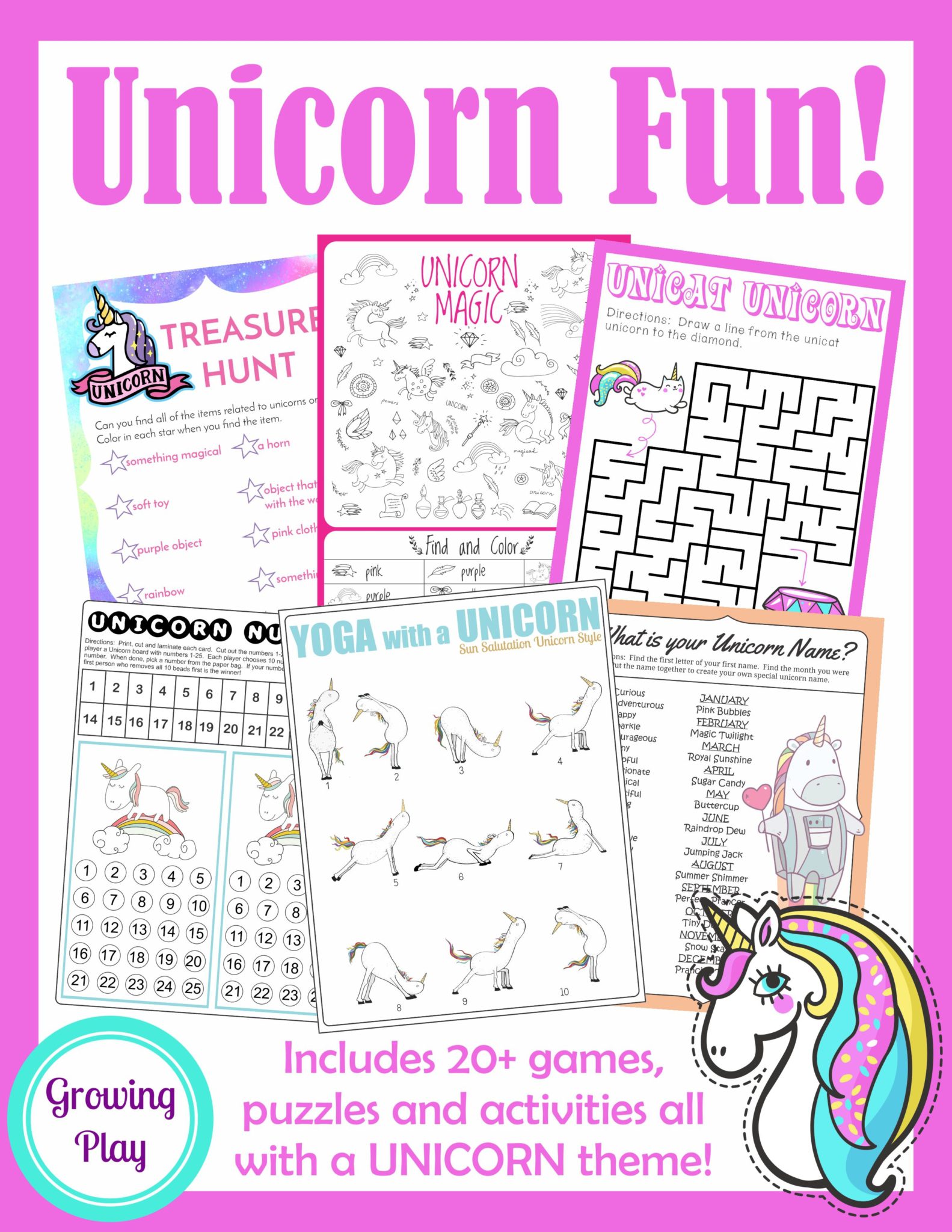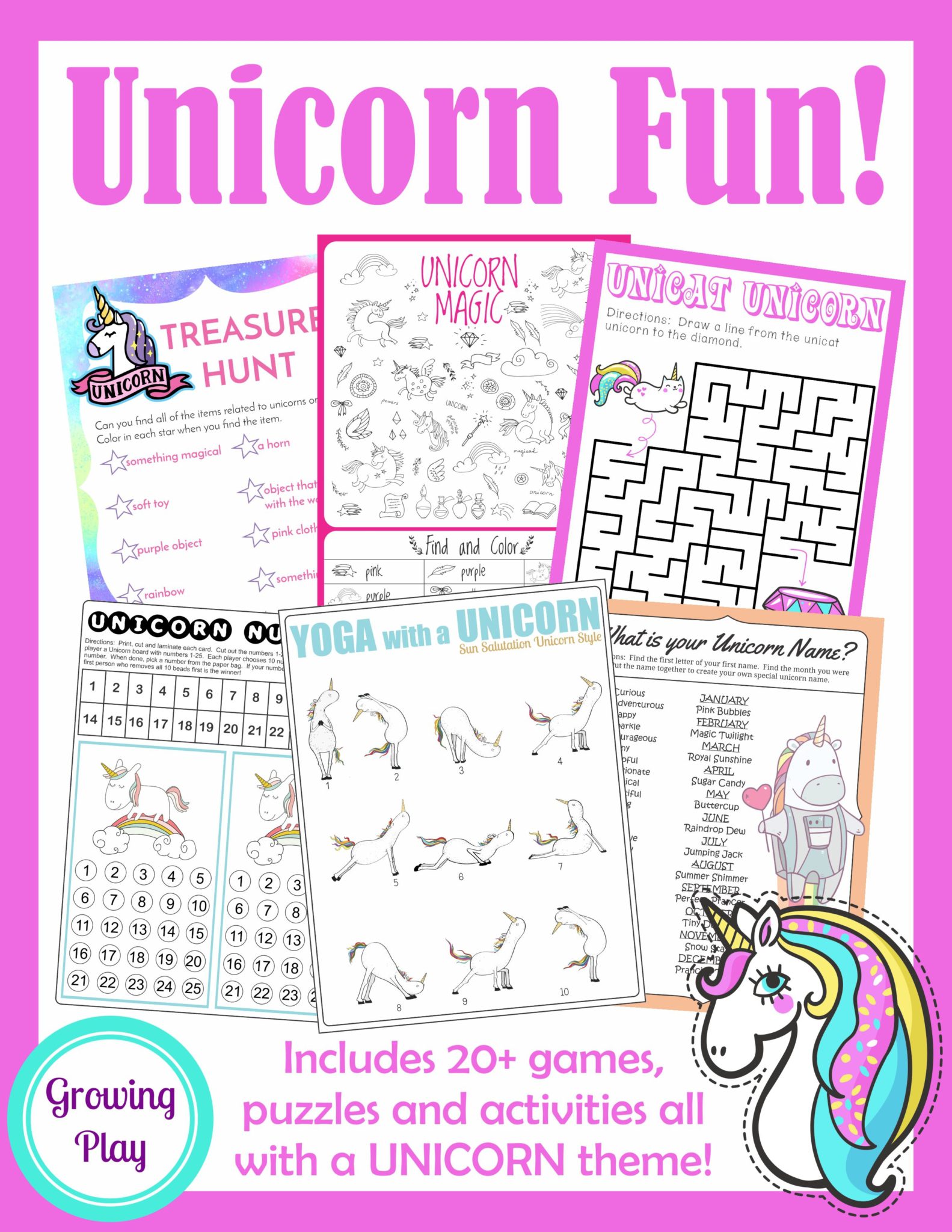 This digital download includes 20+ Unicorn Birthday Party Games, Activities and Puzzles.  It is perfect for rainy day fun, indoor playtime, birthday parties and more!  It is available for immediate electronic delivery.  FIND OUT MORE.