Winter Games Maze – Downhill Skier Maze Freebie

Winter Games Maze – Downhill Skier Maze Freebie
Are you as excited as I am about the Winter Olympics? I have many childhood memories of watching the Olympics together as a family. We continue that tradition in our house and throughout the next two weeks, we occasionally will all sit down to watch certain events such as downhill skiing, ski jumping, luge (crazy speed) and ice skating.
Challenge the children with this Winter Games Maze. You can download it for free at the end of this post. Print the maze and draw a path from the skier to the finish line.
Not only are mazes fun, they also help children to develop fine motor skills, visual perceptual skills, and problem-solving skills. Check out the Big Book of Easy Mazes. The Big Book of Easy Mazes digital download includes 36 black and white, easy and FUN mazes to complete. The easy mazes are suitable for preschool aged children and up. The picture mazes are animals, sports, flowers and more! The download includes the solutions to the mazes. These easier mazes will help children build their confidence skills.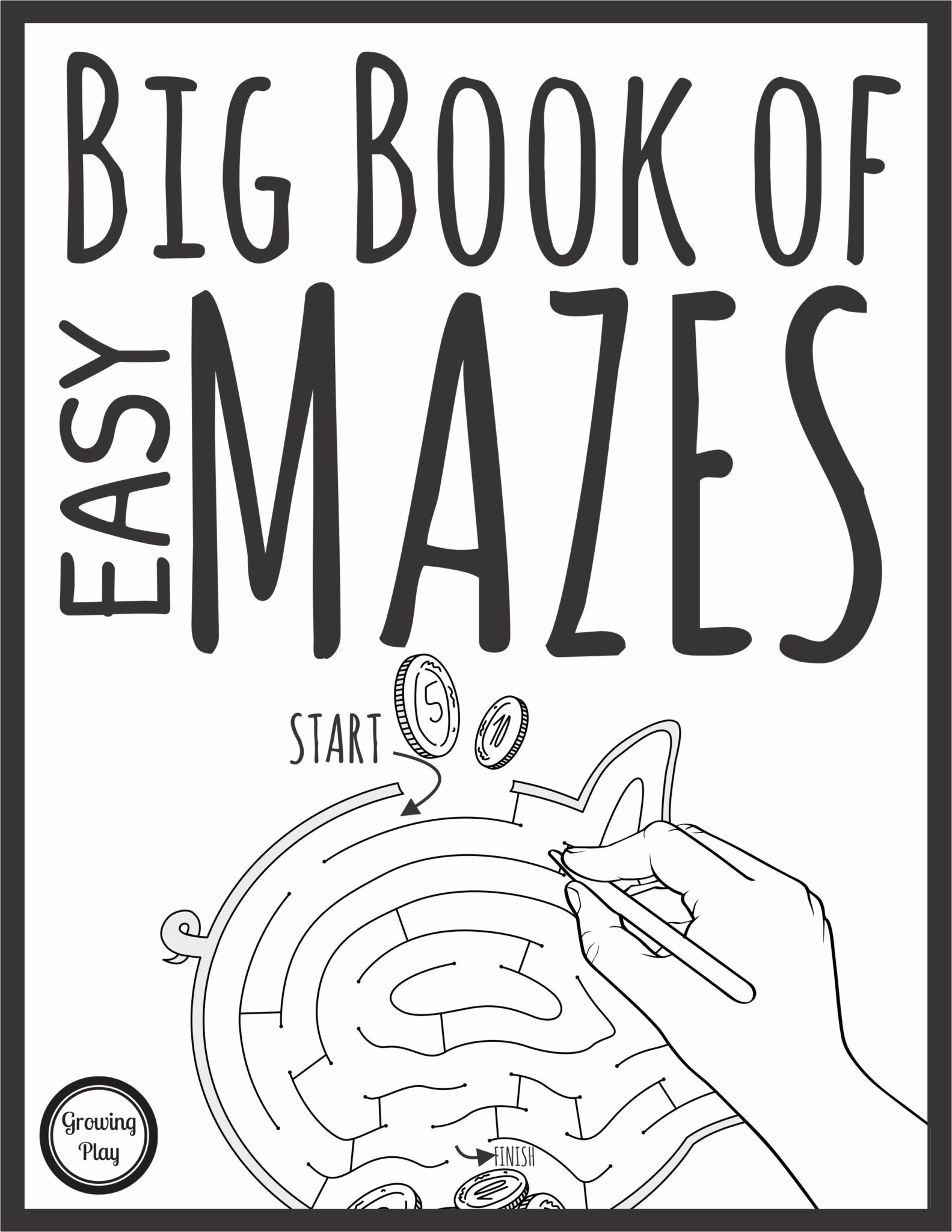 Looking for a more difficult challenge? This is a HUGE collection of 50 different visual-spatial mazes. There are 25 mazes in 11 x 8.5″ size and 25 mazes in 8.5 x 11″. The whole collection is in black and white. They are an intermediate level of difficulty. These mazes are an excellent challenge for fast finishers and visual perceptual skill practice. Visual-spatial skill requires the ability to visually perceive two or more objects in relation to each other. Visual-spatial ability is very important in body awareness, spatial orientation, map skills, higher level math, computer skills, science and more. FIND OUT MORE.
Sign up for the Growing Play newsletter to get your FREE copy of the Winter Games Maze.
Artwork by Iva Villi/Shutterstock.com