Mardi Gras Word Search Free Printable
Are you in search of a Mardi Gras word search free printable? Look no further! Here at Growing Play we have lots of word searches and they are awesome. Not only do you have to find the words but you can coloring in the page too! You can download your FREE pdf file at the bottom of the post. The answer sheet is also included.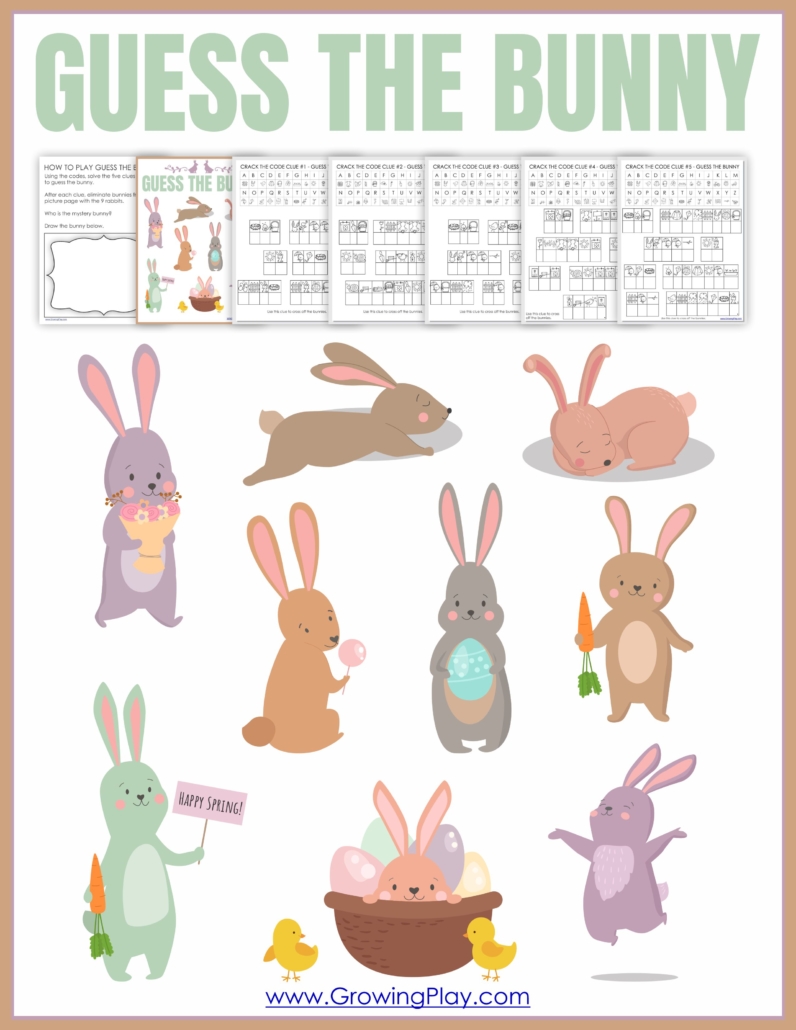 Guess the Bunny
WHEN IS A GOOD TIME TO USE THE MARDI GRAS WORD SEARCH FREE PRINTABLE?
Mardi gras is the last day before the beginning of lent. This is a fun activity for Ash Wednesday or Fat Tuesday. You can use any word find puzzles for:
indoor recess
classroom party game
early finishers in the classroom
mardi gras party to entertain your guests
homework fun
carnival celebrations
anytime the kids unplug
LIST OF WORDS FOR THE FREE WORD SEARCH
Here is a list of the 15 mardi gras words to find in this mardi gras activity sheet:
FAT
TUESDAY
BEADS
CARNIVAL
CLOWNS
DECORATION
FRENCH
QUARTER
PARADE
NECKLACES
QUEEN
MASK
NEW
ORLEANS
MARDI GRAS
Kids of all ages will enjoy this printable activity. Younger kids might need a little extra help on the diagonal words but otherwise this mardi gras puzzle is not that difficult.
DO YOU WANT MORE WORD SEARCH PUZZLES?
If you love printable worksheets, check out our always-growing list of word search puzzles printable.
NEED MORE FUN MARDI GRAS THEMES?
Another fun way to enjoy special celebrations is coloring pages. This collection of Mardi Gras Coloring Pages is also available as an instant download for free. It is a great activity for the whole family.
DOWNLOAD YOUR FREE MARDI GRAS WORD SEARCH PRINTABLES HERE