Unicorn Photo Booth Shoot
I just finished the Unicorn Photo Booth Props and we are having so much fun with them while we test them out for our Unicorn Photo Booth Shoot.  No matter what the occasion if you feel like you need a fun activity, a smile on your face or just some GREAT photos check out the new props.
We started out with the unicorn crowns and ice cream.  I really like the signs like "Let's Shine" or "Little Dreamer".  Just the signs alone with the children would make an adorable photo.  I took the fun pictures below although they would be even better if they were outside.
Of course, the most popular unicorn photo booth prop is the rainbow poop and the sign that says " I poop rainbows!"  What kid doesn't like a good poop joke – and rainbow poop… now that takes it is over the top.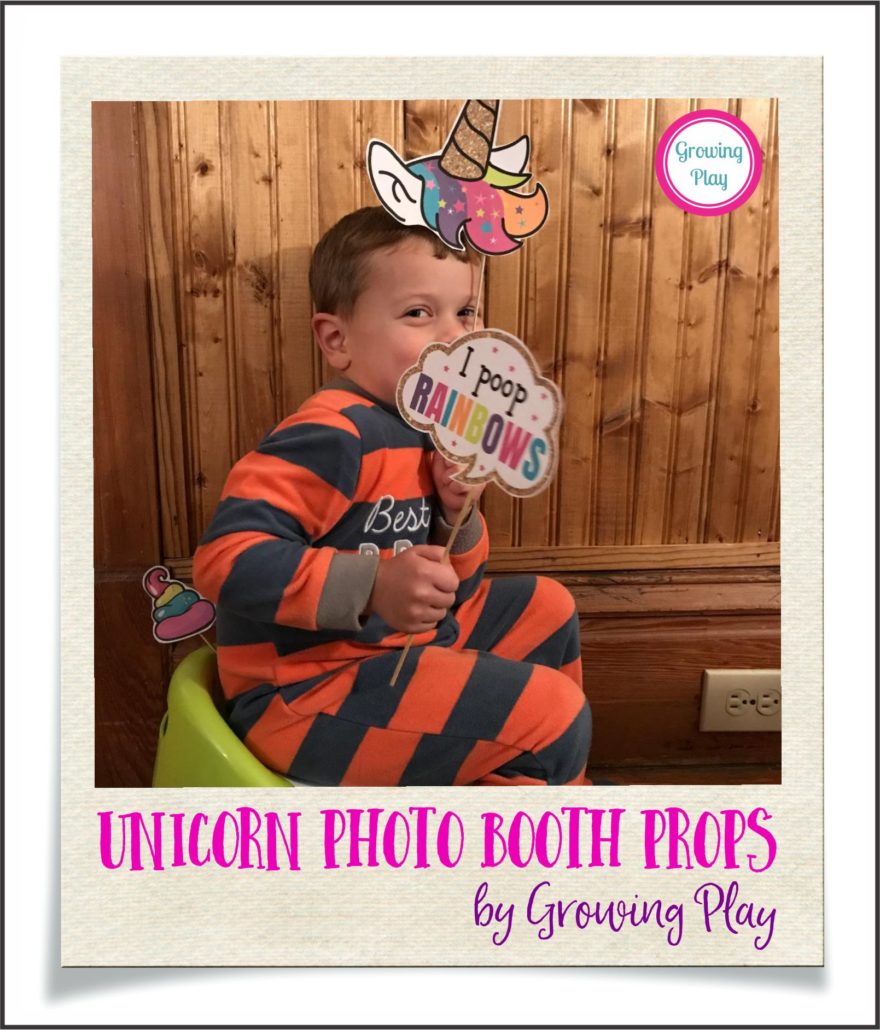 If you want to download the Unicorn Photo Booth Props in color and black and white check them all out here.