Loch Ness Monster Word Search with Info Too!
Combine learning with play with this free Loch Ness Monster word search that includes information about the mythical creature too! You can download it for free at the bottom of the post.
History of the Loch Ness Moster
The children can read a short passage about the history of the Loch Ness Monster before they complete the puzzle. The will help the children develop reading comprehension and vocabulary skills. The word search helps children practice visual scanning, visual spatial, and visual motor skills.
The Loch Ness Monster or Nessie may be a creature that lives in the Scottish Highlands. Since 1933, People have said it is a big animal with a long neck and one or more humps that come out of the water. There is very limited evidence that the Loch Ness Monster is real. Some people claim there are pictures or sonar that prove the Loch Ness monster is real. Scientists think that it is not real and that people are mistaken about what they have seen.
Loch Ness Monster Word Search List
The ten words to find in the Loch Ness word search are:
LOCH
NESS
SCOTLAND
HIGHLANDS
WATER
ANIMAL
HUMPS
SONAR
PICTURES
SCIENTISTS
Learn More about the Mysteries of the World
If your children enjoy unsolved mysteries or being a detective, then check out the Mysteries of the World Word Search Puzzler packet. The digital download includes 10 word search puzzles and information about the most popular unsolved mysteries.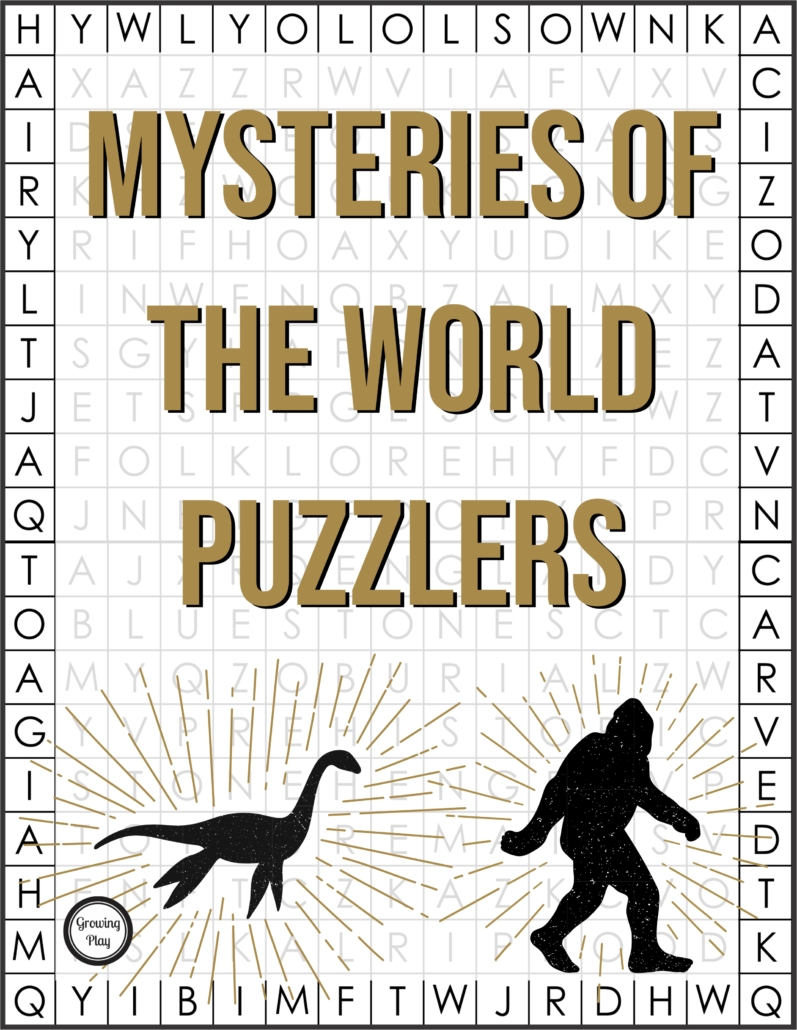 Mysteries of the World Word Search Puzzlers Packet
Download your FREE Puzzle about the Loch Ness Monster
Sign up to receive the weekly email newsletter from Growing Play. You will be redirected to the FREE download.
Check out the entire Word Search Puzzles Printable Collection