Easter Maze PDF Freebie
Need a nice, quiet activity for the kids? This Easter Maze PDF freebie is perfect! Toss it in the Easter basket for last minute fun. You can download it for free at the bottom of the post.
How Does the Easter Maze PDF Work?
All you need to do is these three steps:
Sign up to download the freebie at the bottom of the post.
Print the one page PDF.
The children can draw a line to get through the basket and the egg mazes.
When Is A Good Time to Use This Puzzle?
Try completing this Easter Maze for:
early finishers
toss it in an Easter basket
while waiting for Easter dinner
last minute activity idea
indoor recess
classroom party
take home packet
when children unplug at home
What Skills Does this Puzzle Work On?
Puzzles are fun to complete no doubt but did you know that they also work on brain power! Children are working on the following skills with this Easter maze:
visual motor skills
critical thinking
motor planning
perseverance
Need More Activities and Puzzles?
Download your FREE Easter Maze Here
Thank you for your interest. Sign up to receive the weekly email newsletter and other announcements from Growing Play. You will be redirected to the freebie. If you can not see the sign up box, email us at info@growingplay.com and reference this freebie.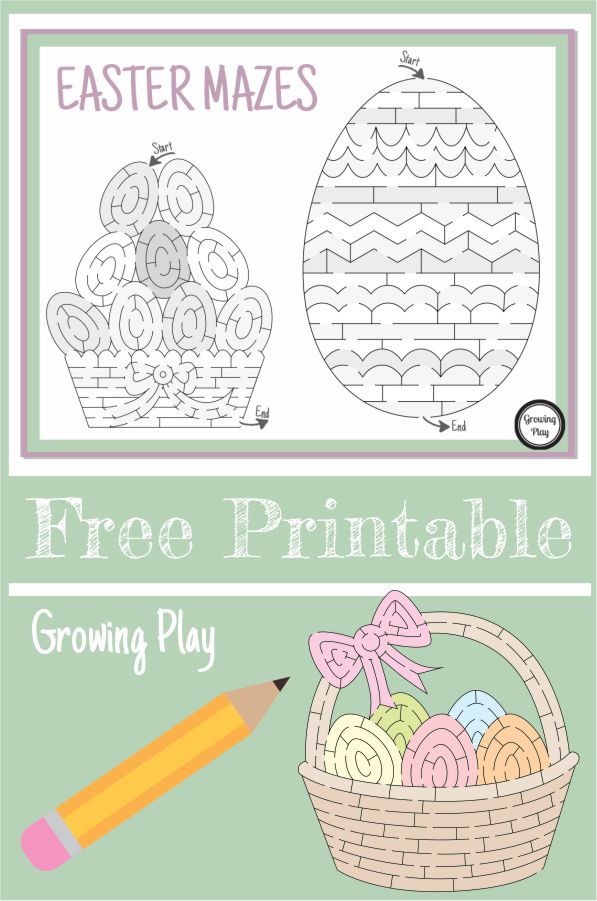 Illustrations by Iva Villi under a Shutterstock license.