Birthday Party Activities for Teens
There are so many birthday party ideas for teens that it can be hard to choose just one. But don't worry, we've got you covered! Here is a fun-filled list of birthday party activities for teens that will make this birthday celebration one to remember.
Birthday Party Activities for Teens – Outdoor Ideas
Have a pool party: This is a great idea for anyone born in the summer. I mean, what could be more fun than celebrating in the swimming pool on a hot summer day? For extra fun, blow up water balloons for pool games or try night swimming with glow sticks. There are so many ways to turn up the heat at a pool party that your teen is sure to love!
Go for a hike: A nature-filled birthday hike is the perfect way to celebrate, especially on a nice fall day. If you're feeling ambitious, try hiking in the dark and play flashlight tag or manhunt in the woods.
Themes, Themes, and More Themes!
Throw a themed party: This might seem boring at first, but I promise you can make it lots of fun! Invite friends and throw a themed birthday party around your teen's favorite movie, book, or TV show. You could even make it a costume party and have the party guests dress up as different characters. This is especially fun around Halloween time, but it's perfect for any time of the year!
Have a spa night: From manicures to pedicures, your teen is sure to have a blast with a spa-themed birthday party! Bring in a massage therapist or have the kids make a massage circle. Make sure to grab those face masks and cucumbers for facials!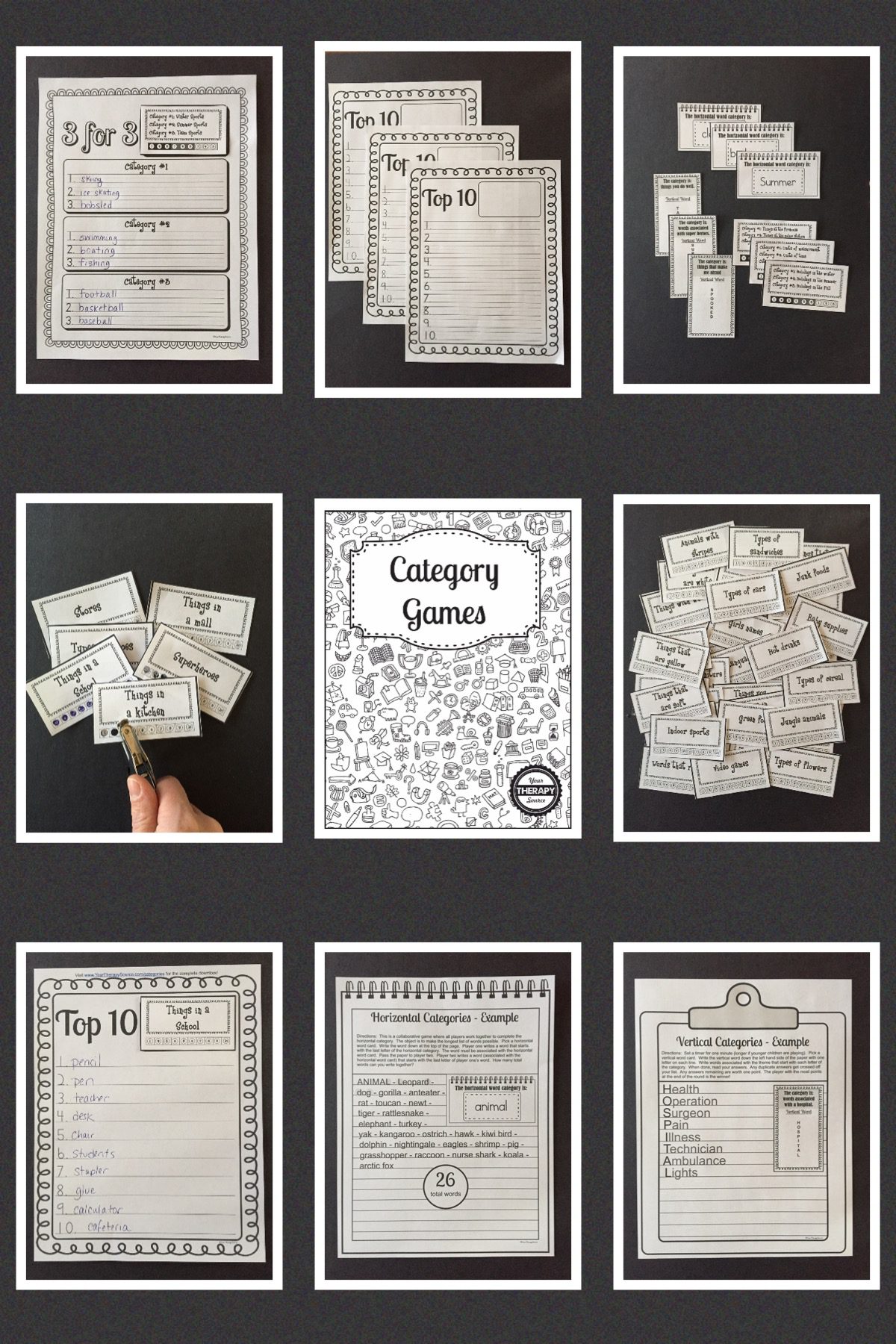 Category Games for Family Game Night
Birthday Party Activities for Teens – Food Ideas
Go out for dinner: Whether you only want to celebrate with family or a group of teenagers, a dinner outing is always a great way to celebrate a birthday. Have your teen pick their favorite restaurant and make reservations for the evening. This is a good idea for all my foodies out there!
Have a picnic: If the weather is nice, have your birthday party outdoors with a picnic. Enjoy outdoor games and maybe even a barbeque. Cook up those hot dogs, grab a fruit salad and enjoy!
Make a cake: Get together a group of teens to bake a birthday cake. Of course, no birthday party is complete without a birthday cake and making your own birthday cake is just a little bit sweeter!
Go out for ice cream: Ice cream is always a fun treat, and it's perfect for a birthday party. Make the birthday girl or boy feel extra special by ordering them a sundae or milkshake. The best part is you can pick up a cone for yourself too!
Movies, Music, and More!
Have a movie marathon: Rent some of your teen's favorite movies and spend the day watching them all. If the weather is nice, you could even do an outdoor movie party and project it on a screen. This is a great option if you are looking for a low-key, yet fun birthday party that doesn't require much prep at all!
Have a birthday concert: Get your friends and family together to give your teen a birthday concert they'll never forget. Make a playlist with some of their favorite songs and hire a band, DJ, or do some freestyle karaoke. Your teen might be embarrassed, but they can't deny the fun times and good memories.
Have a sleepover: A slumber party is always a go-to option. Have your teen invite their best friends over to spend the night. Turn on a movie and play some fun party games. Before, you can even go out to dinner or do a morning brunch for your teen and their friends.
Birthday Party Activites for Teens – Game Ideas
Play games: Board games, video games, or just plain old-fashioned birthday party games can be a lot of fun. Group games are always a blast and you can always get prizes for the winning team.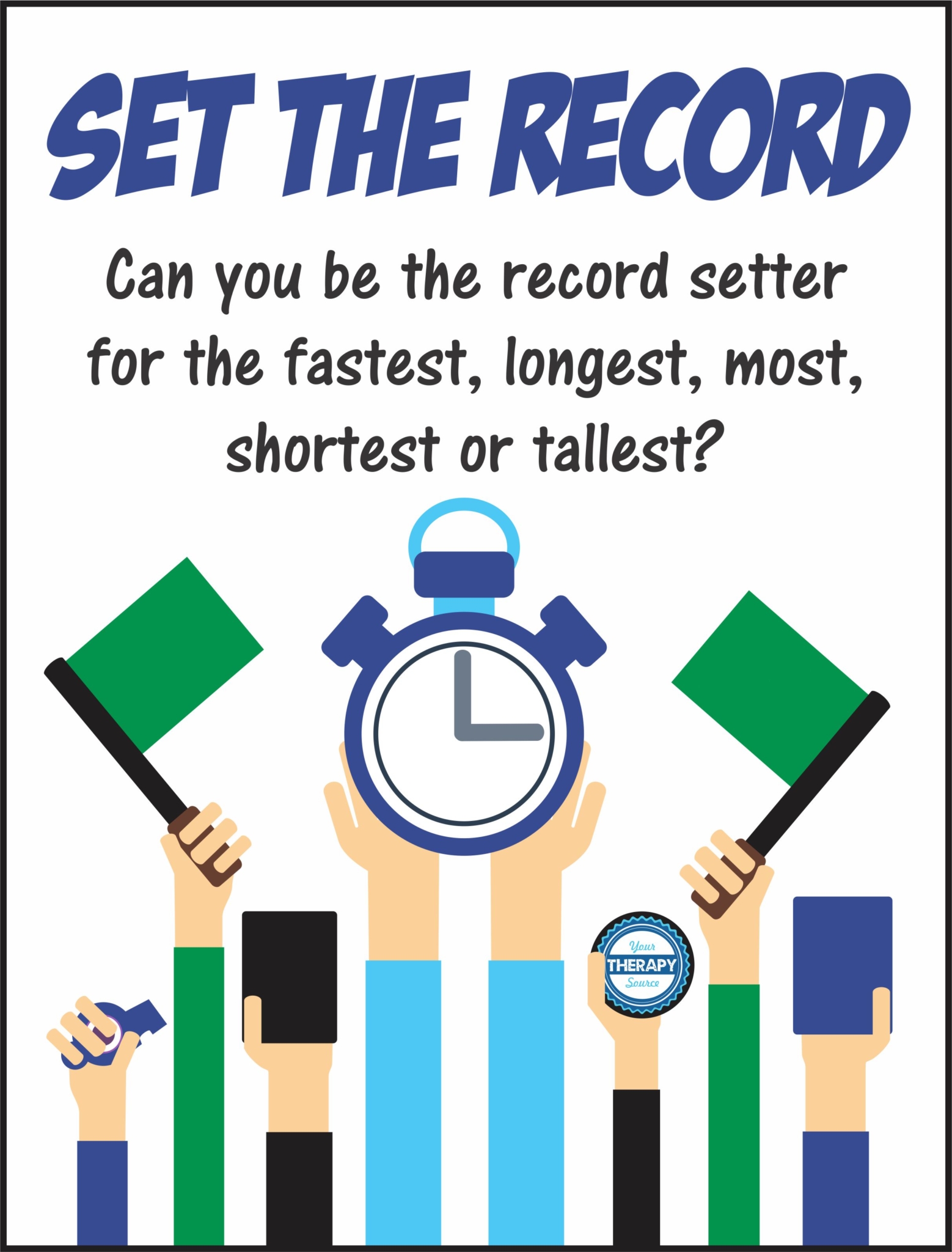 Set the Record Packet
Have a video game party: Video games are fun for everyone, but especially that birthday boy or girl! Let them play fun games on the computer or TV and you can sit back, relax, and enjoy the fun! If you want, you can even get in on the gaming action.
Birthday Party Activites for Teens – Craft Ideas
Make crafts: Crafting is always a fun activity, and there are tons of birthday-themed crafts that you can do. They are so many good options for teen crafts that incorporate a lot of different colors, so make sure you check those out for your next craft party!
Have a photo shoot: This is a great idea for a special birthday girl. Split them into small groups and have them experiment with hair and make-up. When they are all ready, they can even do a fashion show. Take lots of photos to remember the special day! If you can, have the guests decorate frames and print out the pictures as party favors.
Birthday Party Activites for Teens – Active Games
Play laser tag: Laser tag is a great game and it's always a hit with teens! Set up a course outside or if it's too cold out, rent an area inside. There are so many ways to enjoy this fun birthday party game.
Have a birthday party scavenger hunt: A scavenger hunt is always a fun way to get everyone moving and having fun. Create the clues yourself or find a pre-made scavenger hunt online. You can set up the scavenger hunt inside or outside depending on the weather. Split the group into teams and get ready for lots of fun!
Try an escape room: Go to an escape room venue or make your very own escape room at your house. It can be inside or outside. Make two escape rooms for even more fun and have teams race to the finish.
No matter what birthday party ideas you choose for your teen, they're sure to have a blast! So get planning and make their birthday celebration one they'll never forget.
Read about more things for teens to do instead of social media here.