Fancy Unicorn Coloring Pages – FREE Printables
Do you love coloring? Do you love unicorns? With their beautiful manes and graceful horns, unicorns are one of the most enchanting creatures in nature. Kids of all ages are going to love today's blog post! We've got a bunch of free, printable fancy unicorn coloring pages for you to enjoy. Whether you're a teacher looking for classroom activities, a parent wanting something fun for your kids to do, or just someone who loves unicorns, these coloring pages are sure to please. So grab some crayons and get started!
The designs in this set are absolutely gorgeous, and adults AND kids will love working on them. Plus, you can print out as many copies as you need – there's no need to run to the store for expensive coloring books.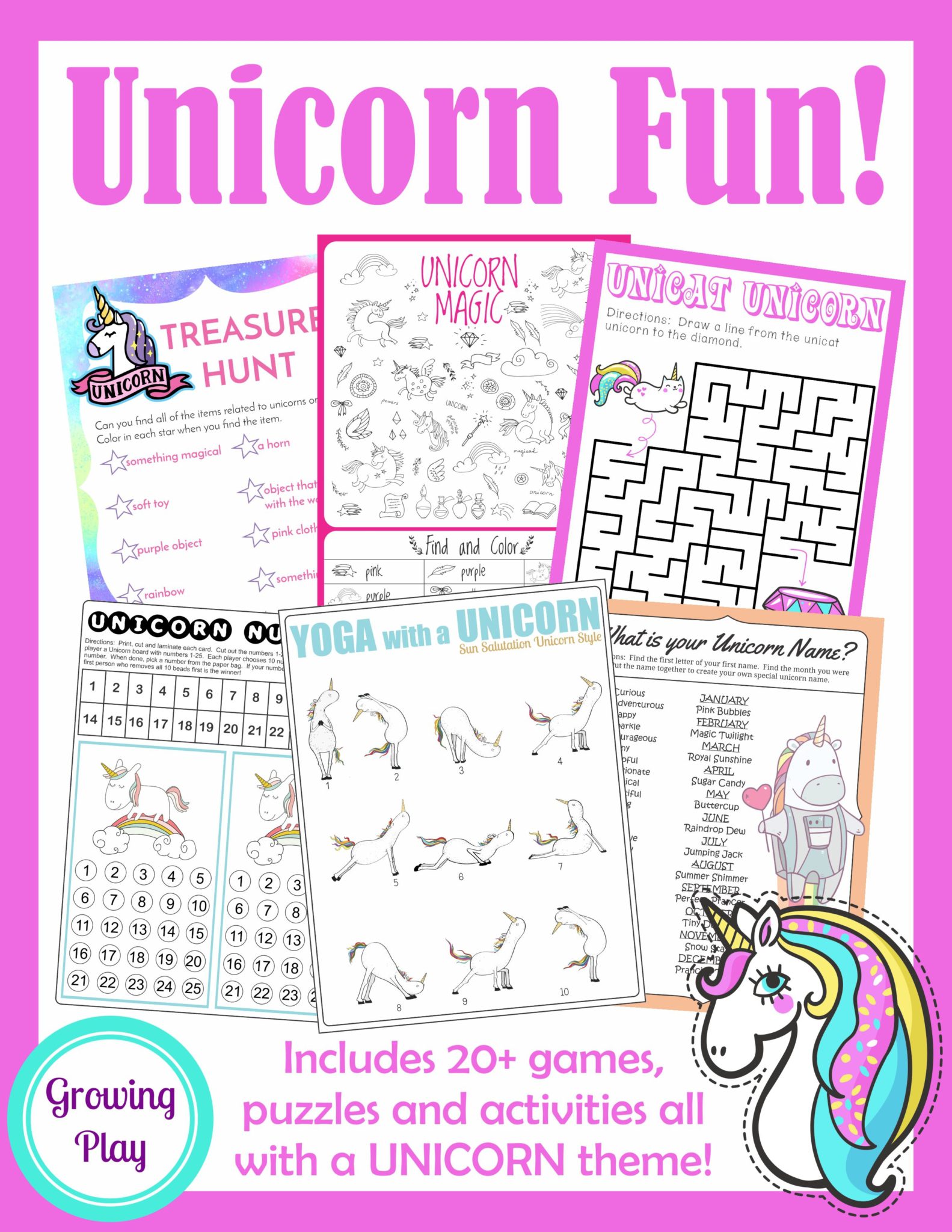 Unicorn Birthday Games Activities Puzzles
WHAT IS INCLUDED WITH THESE FREE PRINTABLE UNICORN COLORING PAGES?
These free printable unicorn coloring pages are a fun and easy way to add a little magic to your day. Bring unicorns, the most mythical creature, into your world. Each coloring page features a different unicorn, complete with a colorful mane. In addition to the unicorns, the coloring pages also include a variety of magical objects, such as rainbows, stars, and flowers. To get started, simply print the coloring pages and grab some crayons or markers. Then, sit back and watch as you bring the mythical creatures to life with their own unique style.
The six pages included are:
Beautiful, fancy unicorn sleeping on a cloud
Playful unicorn on a rainbow
Gorgeous fancy unicorn under the sun
Long mane and tail fancy unicorn coloring page
Calm fancy unicorn head
Unicorn on the moon
WHEN IS A GOOD TIME TO USE THE UNICORN COLORING SHEET?
This unicorn coloring book is perfect for adults and children of all ages for:
anytime you unplug
early finishers in the classroom
compliment fairy tales
encouraging fine motor skills
unicorn-themed parties
rainy day fun
NEED MORE UNICORN ACTIVITIES?
Check out these fun packets:
HOW TO DOWNLOAD THE PRINTABLE FANCY UNICORN COLORING PAGES
SIgn up to receive the Growing Play email newsletter to access the printable coloring pages. They are for personal use only. Enter your email below. If you already subscribe, enter your email below to get access to the printable coloring sheets – you will not be subscribed twice.
Some of the illustrations were created by Abracadabra11 and used under a Shutterstock license.