April Showers Coloring Pages – FREE
April showers bring May flowers, and with the arrival of spring comes the perfect opportunity to engage your kids in fun and educational activities that celebrate the season. We have created four delightful April Showers Coloring Pages that are perfect for kids of all ages. These charming coloring pages include: 1. No Rain No Flowers – pretty floral umbrella, 2. Whimsical Umbrella Pattern, 3. Adorable Cat in the Rain, and 4. April Showers Bring May Flowers Coloring Page. In this blog post, we'll explore the benefits of seasonal coloring pages, when to use them, what skills kids can develop while working on them, and how to download your free coloring pages.
Benefits of Seasonal Coloring Pages
Enhances Creativity and Imagination: Seasonal coloring pages provide an engaging way for kids to explore their creativity and imagination. As they choose colors, patterns, and designs, children are encouraged to think beyond the ordinary and create their own unique masterpieces.
Reinforces Seasonal Concepts: Coloring pages that celebrate the changing seasons help children learn about and understand the world around them. By coloring images of rain, flowers, and umbrellas, kids become more aware of the natural cycles and weather patterns that characterize each season.
Improves Fine Motor Skills: Coloring requires children to use their hand-eye coordination and fine motor skills to color within the lines. This helps develop their dexterity and muscle control, which are essential for everyday tasks like writing and tying shoes.
Provides Stress Relief and Relaxation: Coloring is a therapeutic activity that can help kids relax and unwind. It can be an effective way to ease anxiety and stress while promoting mindfulness and focus.
When Is a Good Time to Use the April Showers Coloring Pages?
Rainy Days: When the weather is keeping your kids indoors, these April Showers Coloring Pages can provide a fun April craft and productive activity that celebrates the rain outside. It makes the spring rains cozy for indoor quiet time.
Seasonal Lesson Plans: Teachers can incorporate these coloring pages into their spring lesson plans to enhance learning about the changing seasons and related weather patterns (think water cycle). Wonderful for younger kids.
Spring Break Activities: Keep your kids entertained and engaged during their spring break by offering these coloring pages as a creative way to spend their free time.
Bulletin Board Ideas – these free April coloring pages are a great idea to display in your hallway. Great for classroom doors too to welcome spring days.
Family Bonding Time: Coloring can be a relaxing and enjoyable activity for the entire family. Gather around the table and color together, creating memories and fostering connection. Coloring sheets are a great time for all including the hard to engage older kids.
What Skills Are Kids Working On with These April Showers Coloring Pages?
Color Recognition and Mixing: Coloring encourages children to explore the different colors in their palette and learn how to mix them to create new shades and hues.
Spatial Awareness: By coloring within the lines, kids learn to understand the relationship between objects on the page, developing their spatial awareness.
Patience and Concentration: Coloring intricate designs and patterns requires focus and patience. As kids work on these coloring pages, they are learning to concentrate and persevere through challenges.
Artistic Expression: Children develop their artistic expression by making choices about colors, shading, and patterns. These decisions help them hone their personal artistic style and preferences.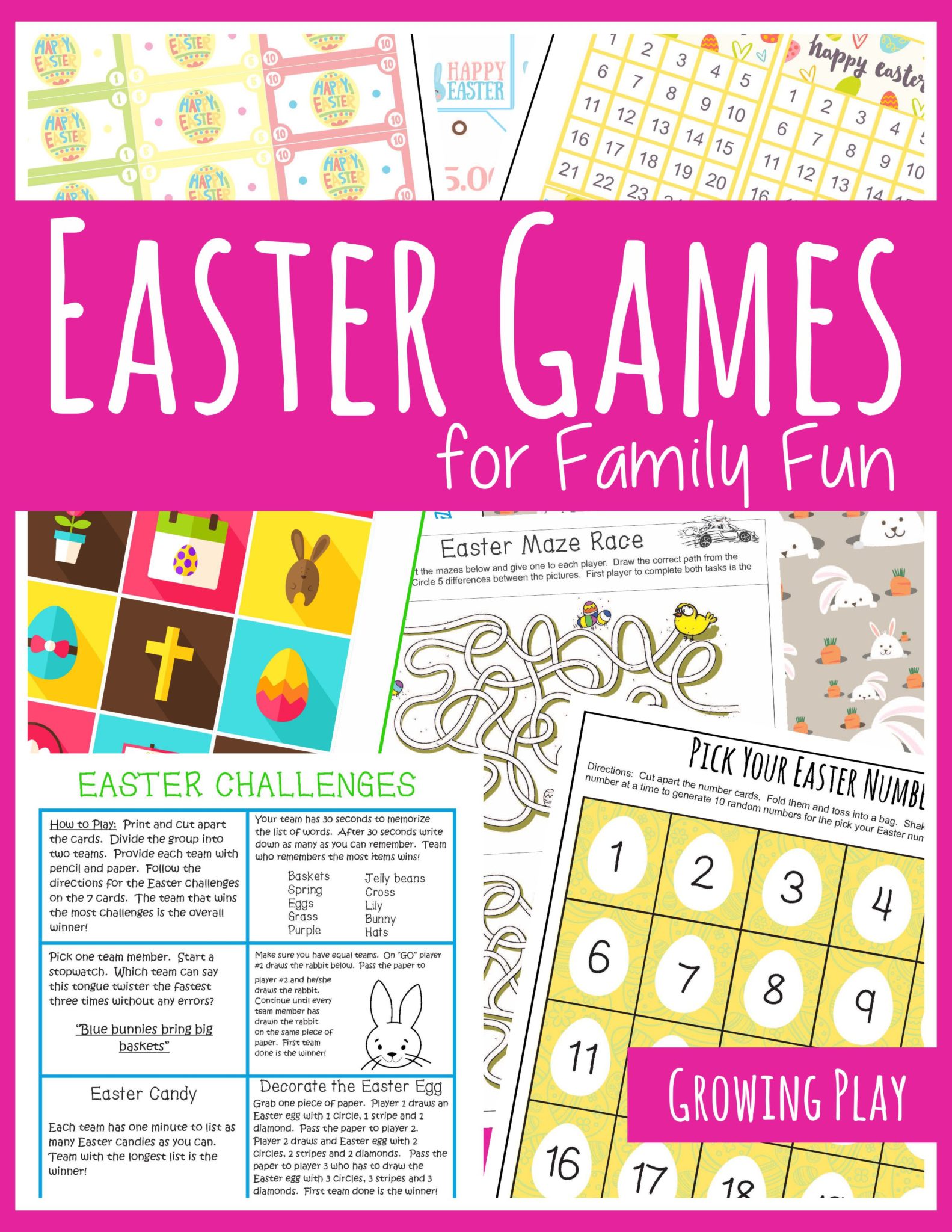 Easter Games for Family Fun
What Is Included in the Free April Showers Coloring Pages?
No Rain No Flowers – Pretty Floral Umbrella: This beautiful coloring page features a floral umbrella with the inspiring message "No Rain No Flowers." It's a reminder of the beauty that comes after the rain.
Whimsical Umbrella Pattern: This charming page features a unique pattern of umbrellas, perfect for creative exploration and encouraging imaginative design.
Adorable Cat in the Rain: Kids will love coloring this cute cat wearing a raincoat and boots, splashing in puddles and enjoying the rainy day
April Showers Bring May Flowers Coloring Page: This lovely page combines the themes of rain and blooming flowers, reminding children of the natural cycle of growth and renewal that comes with springtime.
How to Download Your Free Printable Spring Coloring Pages
Downloading these free April Showers Coloring Pages is a breeze! Just follow these simple steps:
Click on the link provided for the coloring pages during the month of April.
Your file will open in a new tab.
Choose a location on your computer or device where you want to save the file, then click "Save."
Open the saved PDF and print it out on standard letter-sized paper or cardstock.
Alternatively, you can also bookmark this blog post and return to it anytime you need a new coloring page. Feel free to share these coloring pages with friends, family, and teachers, too!
More Coloring Pages and Printables
Fancy Unicorn Themed Coloring Pages
Conclusion
These April Showers Coloring Pages are a fantastic way to celebrate the arrival of spring and engage kids in a fun, educational activity. With themes that promote creativity, imagination, and learning, these coloring pages provide an opportunity for children to develop essential skills while enjoying the beauty of the season. Don't miss out on this fantastic, free resource – download your April Showers Coloring Pages today and start coloring with your kids!