Summer Word Search Printables – FREE
Are you looking for a fun and engaging activity to entertain yourself or your kids during the summer break? Look no further! Summer word search printables are the perfect solution. These free puzzles, available for download in PDF format, combine the excitement of a word search with the joy of summertime themes. Here are two summer word search printable versions: a more challenging one with 15 words and an easy version with 10 simple summer words. 
Difficult Summer Word Search
For those seeking a bit of a challenge, we have created a free printable Summer word search filled with 15 summer-related words in the word bank. From "sunshine" and "beach" to "sandcastle" and "ice cream," this puzzle will test your word-finding skills while keeping you entertained. You can also look for words like "barbeque," "flip flops," and "picnic" that evoke the flavors and activities of the season. It's the perfect opportunity to engage in a fun and educational activity during your summer vacation.
Easy Summer Word Search Printables
Our easy summer word search is ideal if you're looking for a more relaxed activity or have younger kids joining in the fun. With only 10 simple summer words, such as "sun," "hot," "fun," and "swim," this puzzle is perfect for beginners or those who want a quick and enjoyable challenge. It's a great way to introduce the little ones to word searches while keeping the summer vibes alive.
Summer Puzzle Book
Colorful Summer-Themed Picture
Behind each free Summer word search puzzles, you'll find a delightful summer-themed picture that you can color too! After completing the word search, grab your favorite coloring pencils or crayons and let your creativity flow. It's a fantastic way to relax and unwind while embracing the summer spirit.
Free Printable Downloads
To make things even better, both the difficult and easy summer word search puzzles are available for free download in PDF format. Simply click on the links provided, and you'll have the puzzles ready to print and enjoy. Whether you're planning a road trip, looking for a fun activity during a rainy day, or want to challenge your word recognition skills, these printable summer word searches are a wonderful option.
Suitable for Personal Use and Classroom Use
These word search printables are designed for personal use and can also be used in classroom settings. Teachers can incorporate them into lesson plans or hand them out as fun summer activities. These free printables are great for summer camps, long car rides, or anytime you need to break up Summer boredom. The puzzles enhance vocabulary skills and promote problem-solving abilities, concentration, and memory retention. They are suitable for various grade levels, from first to sixth grade, making them versatile and adaptable to different learning environments.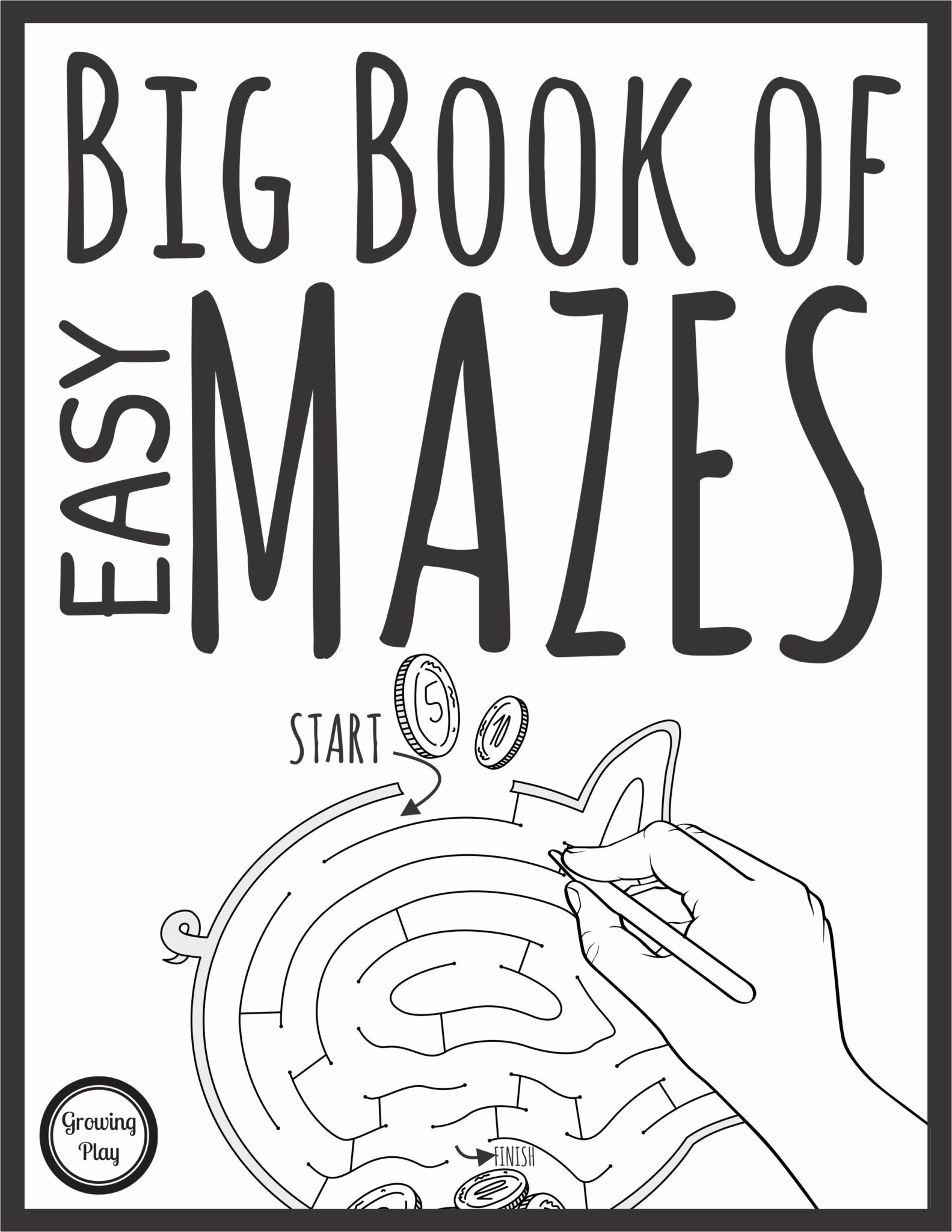 Big Book of Easy Mazes
Important Information and Usage Guidelines
Before you dive into solving the summer word search puzzles, here are a few important details to keep in mind. These printables are provided for personal, non-commercial use only. They are protected by copyright laws and should not be redistributed or sold without proper authorization. If you plan to share these puzzles with others, please direct them to this article to download their own copies.
Want More Summer Fun?
You can download more Summer themed printable for free! Check out the Summer Fun Facts.
These free word search puzzles are available on our website and can be downloaded instantly. You can check out all of our Word Search Puzzles Printable Collection here.
Download Your Summer Word Search Printables Here
Summer word search printables are a fantastic way to engage in a fun seasonal activity while improving vocabulary and problem-solving skills. These free downloadable word find puzzles provide hours of entertainment for individuals and the whole family. The answer key is also included! Whether you choose the easy or difficult version, the joy of finding summer-related words and coloring the vibrant pictures will make this fun summer activity a huge hit. Please provide your email address and you will be directed to the fun Summer word search with the Summer-themed words.