Taboo Cards Printable – Free for Game Night
Who doesn't love a fun game of word association? If you're a fan of classic games like Taboo, you're in for a treat. We're excited to offer a free taboo cards printable for you to download and use for your next game night or party. Whether you're an educator looking for a dynamic classroom activity or a parent wanting to spice up family game night, this printable is just what you need.
Learn about other word association games here!
Try these printable Pictionary cards when you are done with Taboo.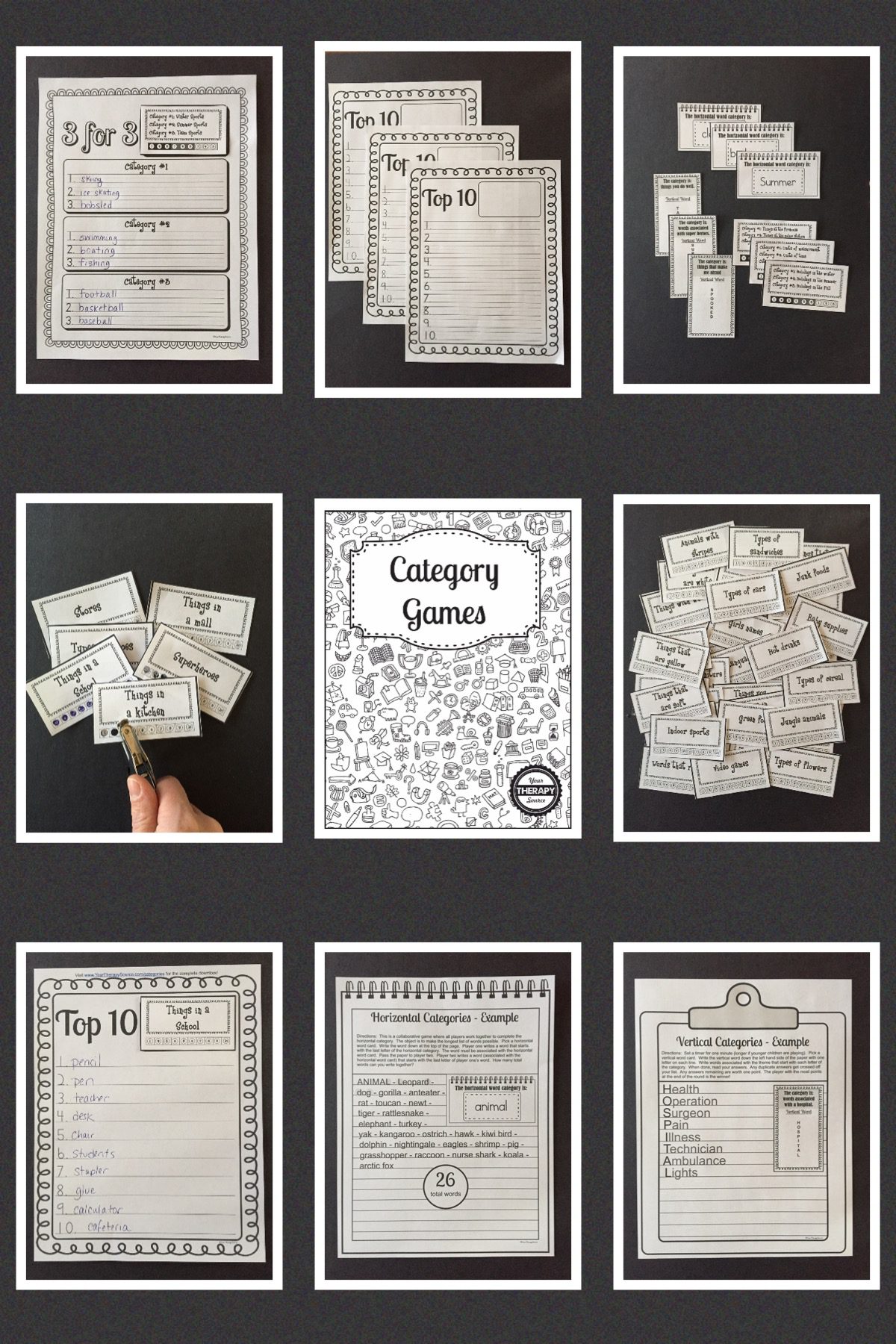 Category Games for Family Game Night
What Are Taboo Cards?
Taboo cards are a fundamental element of the traditional taboo game. Each card contains a main word on top of the card, which players need to describe to their team members without using the "taboo words" listed below the main word. These taboo game cards are designed to challenge players' communication skills and creativity.
How to Play a Word Association Game Like Taboo
1. Setup:
Teams: Divide players into two teams. Teams should come up with their own team names to make the game even more fun!
Cards: Use the printable cards provided or create your own cards with your own set of taboo words.
2. Gameplay:
Turns: A team member picks up a card and describes the main word at the top of the card without using any of the taboo words listed below. They have a limited time to do this (usually 60 seconds).
Scores: The team gets a point for each correct answer. The goal is to get the highest score before running out of cards.
Skipping: If a word seems too hard, you can skip to the next card, but be careful – each skip may cost you valuable time!
3. Winning:
The team with the highest score at the end of the game wins!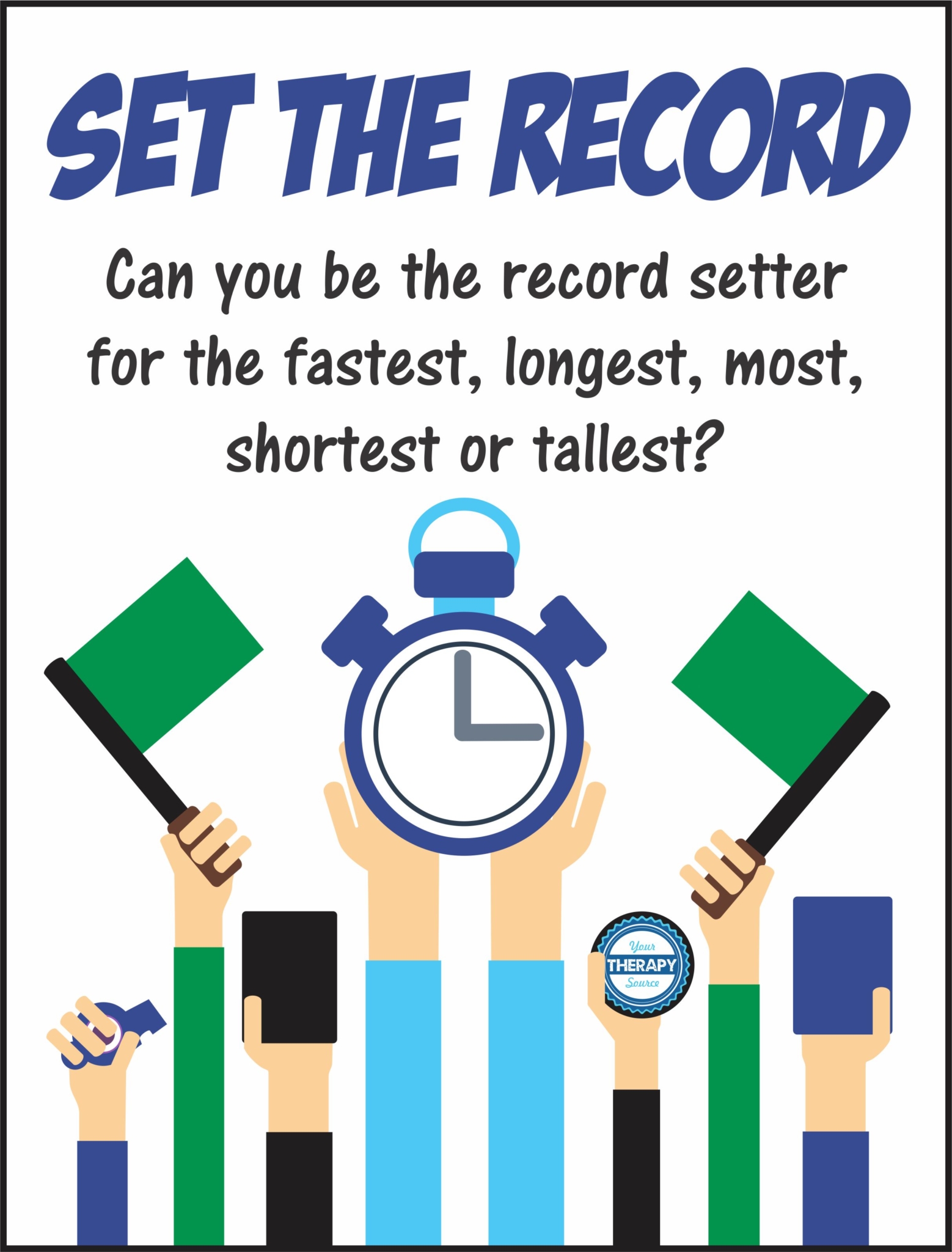 Set the Record Packet
Special Features of Our Printable Taboo Cards
PDF Instant Download:
Once you've downloaded the PDF file, you'll have access to a high-resolution PDF file, ready for instant download. The 100 taboo words provided are suitable for younger children and up.
Versatile Themes:
Apart from the classic game, you can also explore themes like Christmas taboo, Thanksgiving game, baby shower taboo, and ESL taboo. This makes it a perfect activity for any event!
Create Your Own:
If you wish to add a personal touch, you can create your cards using blank cards or index cards. This means you can tailor the game to your liking or create lesson plans around it for an educational twist.
Why You'll Love Our Taboo Cards Printable
Quality: High resolution, ensuring each card is clear and easy to read.
Color Options: Print the cards on paper the color of your choice.
Versatility: Suitable for different occasions like Christmas games or a youth group event.
Learning Opportunity: Improve communication skills and vocabulary.
Download your FREE Taboo Cards Printable Party Game PDF Here
If you've ever wanted to host a game of Taboo at your family game night, or perhaps introduce it as a fun game in your youth group or classroom, our printable cards are a great way to do so. The rules of the game are simple yet challenging, and the provided themes add a fresh twist to the classic game.
Remember, these cards are available for personal use and make for an excellent addition to your collection of party games. So why wait? Dive into the world of word association with our Taboo Cards Printable ensure endless hours of entertainment!