Back to School Word Search Free Printable PDF
As the summer sun starts to set a little earlier each day, and the anticipation of a new school year builds, it's the perfect time of year to introduce a fun and educational activity for your kids: a back to school word search! This engaging game is not only a great way to get your child excited about returning to school but also an excellent tool to enhance their cognitive abilities. You can download this free worksheet at the bottom of this post.
Why Word Searches are Great Activities for Kids
Word searches are more than just fun activities. They're also a perfect way to help kids enhance their analytical skills. Through school word search puzzles, children learn pattern recognition, improve their spelling skills, and even pick up new vocabulary. This school time activity works well for kids of all ages, from 1st grade through 5th grade, and offers different levels of difficulty, making it a scalable challenge for your child's grade level.
The school word searches can be designed to include school words relevant to the first day of school, from "Backpack" to "Homework", making them perfect for new students or for those transitioning to a higher grade, like 2nd grade or 3rd grade. They are also an excellent addition to lesson plans for teachers who want a fun way to reinforce school terms.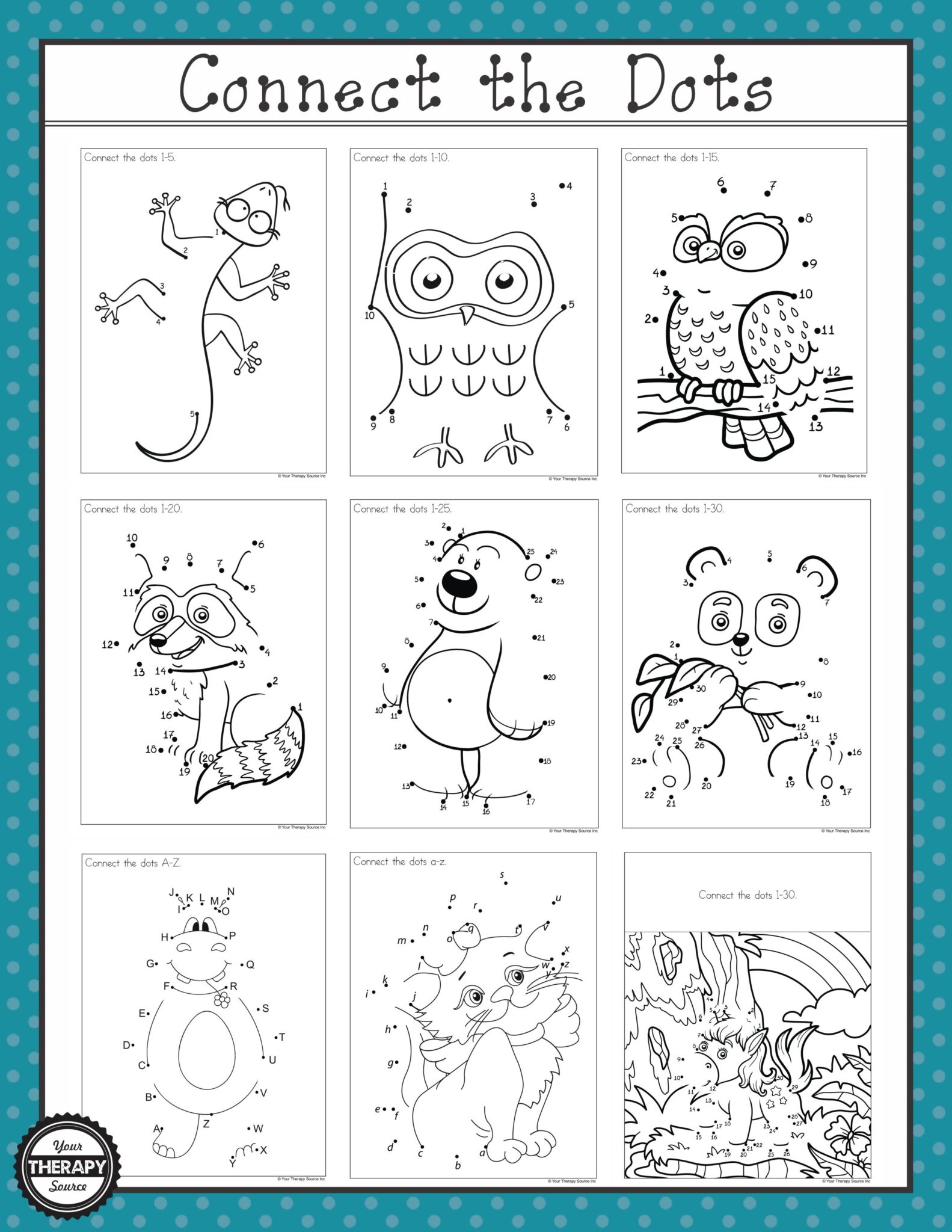 Connect the Dots – Easy to More Difficult
List of School-Related Words
For this back to school word search puzzle the school word list for the printable worksheet is:
Backpack
Math
Art
Book
Science
Recess
Desk
Lunchbox
Homework
Teacher
Reading
Pencil
Friend
Library
Paint
Music
Geography
History
Writing
Classroom
Benefits of School Word Search Puzzles
Visual Processing and Word Recognition
Hidden words amidst a jumble of letters help children sharpen their visual processing skills. This is a critical component of reading and can aid in faster word recognition, making this activity more than just a game, but also a supplement to their school activities.
Fine Motor Skills and School Printables
School printables like our back to school word search are also a great way to hone fine motor skills. Children learn to control their hand movements as they search for words and highlight them. For our younger elementary aged kids, the free printables also include a coloring section, bringing some art and color into the mix.
Foreign Language and Social Studies
For older kids, school word searches can include terms related to their social studies or foreign language classes, making them a great activity to help retain new vocabulary and concepts.
Alphabet Find and Color
Free Back to School Word Search Download
The best way to understand the benefits of a school word search puzzle is to try one! So, we're providing a free printable word search puzzle for your personal use. The printable word search puzzles come with an answer key and are downloadable as a printable PDF.
Our free word search puzzles are designed for different levels of difficulty and can be used for the entire class or individual children.
Where to Get Your Free Printables and Your Back to School Word Search
Keep in mind, while the back to school word search is a great rainy day activity, it can be used at any time of year. These puzzles can be a calming morning exercise or a great way to wind down after school. So, whether your child is entering 4th grade or 5th grade, help them kick off the new school year with this engaging activity.
Enjoy your back to school word search and here's to a successful and fun-filled new school year! Remember, the fun doesn't stop with back to school! We have a range of word search templates for every interest and occasion, all waiting for you to download and enjoy.