Colors Word Search Free Printable: A Rainbow of Fun!
Searching for a fun activity that combines vocabulary building and a bit of color theory? Look no further! This Colors Word Search free printable is just the ticket for you. This is not just a fun puzzle; it's a kaleidoscope of learning where names of different colors hide, waiting to be discovered!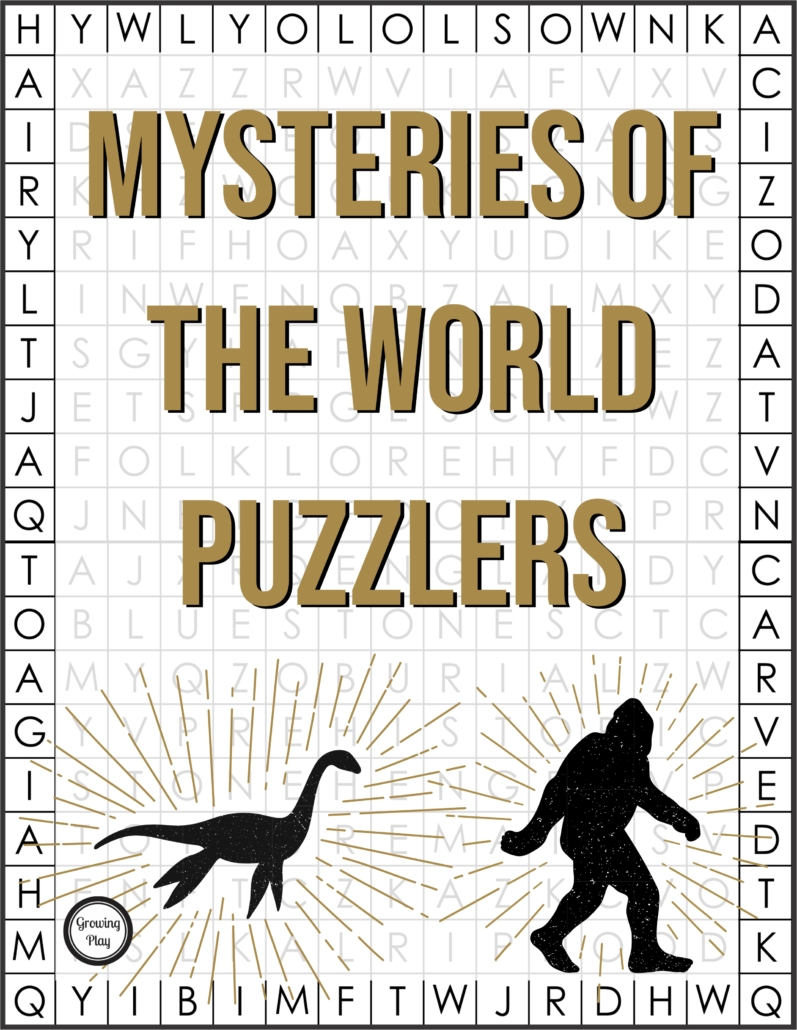 Mysteries of the World Word Search Puzzlers Packet
An Exciting Learning Journey
Your perception of color can be more than just a visual experience. By seeking out hidden words in our colors word search puzzle, you're not only exploring different color perceptions, but you're also enhancing your vocabulary. This is the perfect rainy day activity, engaging, entertaining, and educational, keeping those little minds busy and fruitful.
A Fun Word Search Puzzle for All Ages
The beauty of this color word search puzzle lies in its versatility. Suitable for a variety of difficulty levels, it can challenge both young minds and adults alike. All the words are oriented horizontally, vertically, or diagonally—none are backwards, ensuring it remains approachable yet stimulating.
Adapt Difficulty Levels
To change the level of difficulty in our word search games, you can manipulate time and information. For a harder challenge, start a timer and see who can solve the puzzle the quickest! Want to make it a bit easier? Provide the students with a list of words from the solution. This way, you can adapt the word searches to any age or ability level, making it a fantastic learning tool.
An Array of Colors
This isn't a simple word search; it's a journey through the prism of colors. Your children will discover the names of different colors, enhancing their color vocabulary words. And who knows? They may even find their new favorite color hidden among the puzzle lines!
Grab Your Free Printable Word Search
Looking for a digital product to download instantly? Your wait is over. This free printable colors word search is just a click away. Just print it out, grab a pencil, and you're ready to explore the vibrant world of colors!
Don't Forget the Answer Key
The solution to our colors word search comes with a comprehensive answer key. It includes the list of words and where they can be found. You can use it as a reference, or hide it away for a real challenge!
Word Search Templates for Every Occasion
Remember, the fun doesn't stop with colors! We have a range of word search templates for every interest and occasion, all waiting for you to download and enjoy.
So, Are You Ready to Download Your Colors Word Search?
Embrace the rainy day, download your printable color word search now, and let the color-themed fun begin! Discover a world where color words come to life, and learning becomes a colorful adventure. Enjoy the excitement of our free printable puzzle today!
Happy hunting!