Unicorn Drawing for Kids – Free Printable
Check out this fun unicorn drawing for kids! Try to finish the unicorn drawing for a visual motor challenge.  Download and print the freebie (see below).  Can you complete each unicorn drawing to match the completed unicorn at the top of the page?  Want to make it more difficult?  Color in each unicorn to match the picture too!
BENEFITS OF THE UNICORN DRAWING FOR KIDS ACTIVITY
This drawing activity has loads of benefits for kids:
creativity
drawing skills
copying skills
visual perceptual skill practice
screen free activity and more!
WHEN IS A GOOD TIME TO TRY THIS FREE PRINTABLE?
This unicorn drawing for kids is perfect for:
any unicorn lover!
when kids unplug
unicorn birthday parties
indoor recess
classroom themed parties and more!
WANT MORE UNICORN FUN?
Do you love everything unicorn?  Get the complete Unicorn Games, Activities, and Puzzles packet. This digital download includes 20+ Unicorn Birthday Games, Activities and Puzzles.  It is perfect for rainy day fun, indoor playtime, birthday parties and more!  It is available for immediate electronic delivery.  FIND OUT MORE.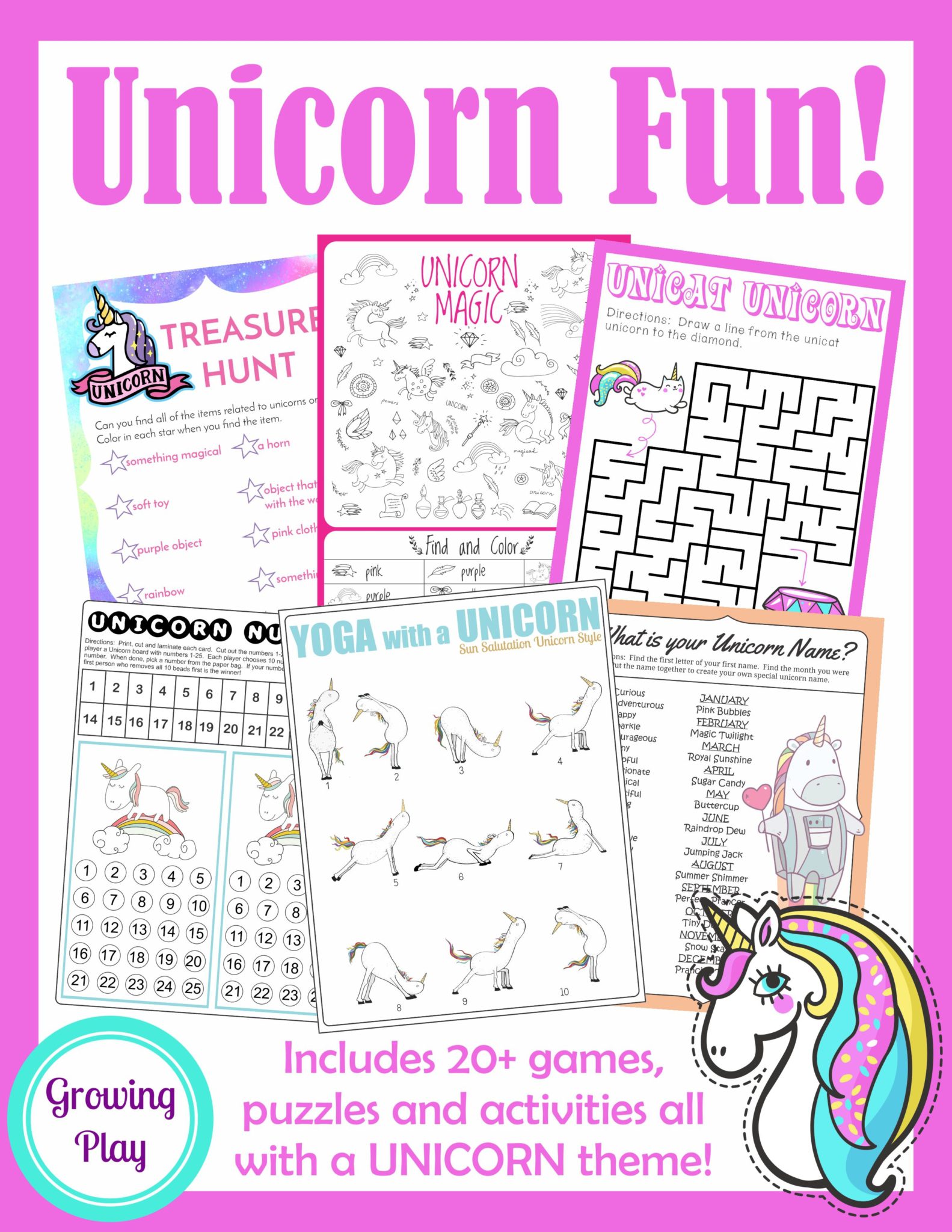 DOWNLOAD YOUR COPY HERE
SIgn up to receive the Growing Play email newsletter and you will redirected to the freebie. If you already subscribe, just enter your email again. You will not be subscribed twice.
MORE UNICORN FREEBIES