Unicorn Party Favor Printable – Unicorn Mason Jar
Unicorn Party Favor Printable – Unicorn Mason Jar
I started this project out to create a Christmas unicorn ornament but instead I created what I consider to be this awesome unicorn party favor printable to create a unicorn mason jar using a standard size lid. This is so simple to create. Just download the FREE printable at the end of the post to get started.
Read the directions on the printable. You will cut out the pieces and glue them to the mason jar lid. I recommend you print the Unicorn party favor printable on regular paper and not cardstock. The regular paper curls up nice and gives dimension to the unicorn hair and bow.
I decided to add glitter to the bottom of the jar. Using a paint brush, put glue on the outside of the bottom third of the jar. Sprinkle glitter over the glue and let it dry.
Decide what you want to fill the unicorn mason jar. Here are a few suggestions:
party mints – this is what I filled the jar with because I thought the colors matched the unicorn.
Skittles – rainbow colors go well with unicorns.
mini marshmallows – you could use white or colored.
colored sand – kids could add colored sand to create a decorative party favor to take home with them.
plastic tea light – put it inside and it would make a beautiful night light.
If you did want to use it as a Christmas ornament you could tie a string on the lid. Instead of putting it on the jar, hang it on the tree.
Do you love everything unicorn? Get the complete Unicorn Games, Activities, and Puzzles packet.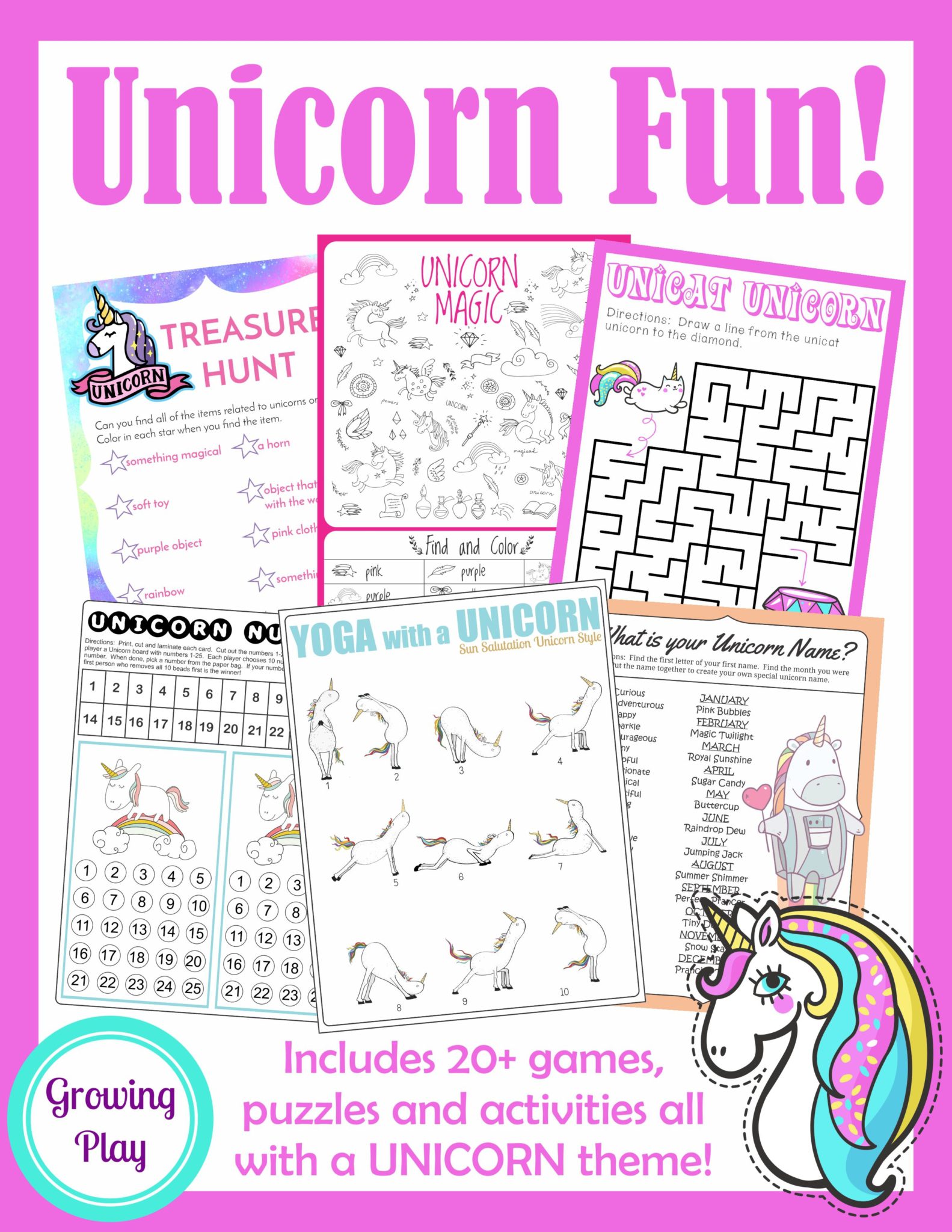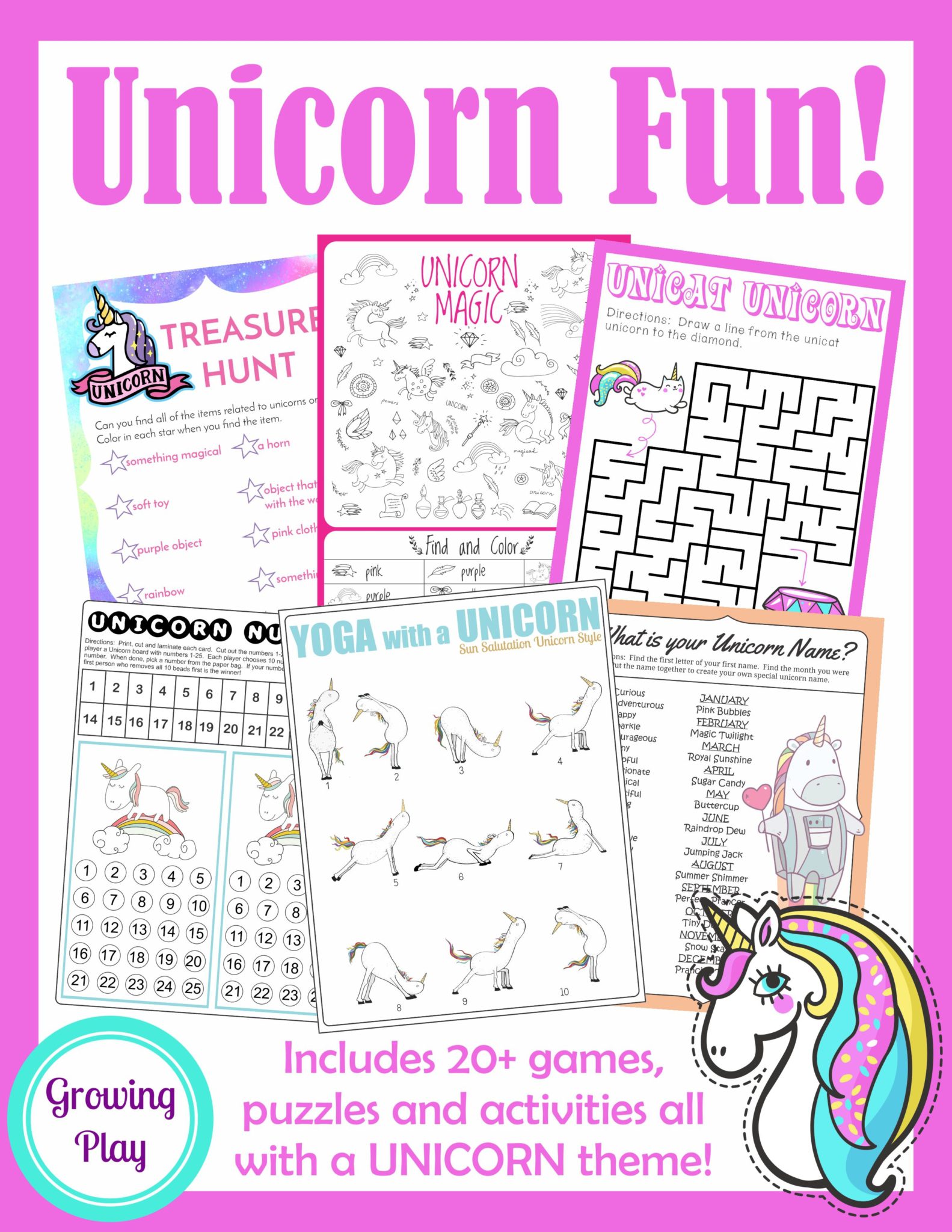 This digital download includes 20+ Unicorn Birthday Games, Activities and Puzzles. It is perfect for rainy day fun, indoor playtime, birthday parties and more! It is available for immediate electronic delivery. FIND OUT MORE.