Pirate Word Search PDF Free Printable
Playing pirate is fun anytime of year. Add to the fun with this pirate word search – you can color it and find the words! What better way to entertain each other than with a word search! Add this Pirate word search puzzle to your lesson on pirates. This pirate word search free printable is perfect for all ages. You can get the free download of this pirate fun word search puzzle PDF file with answer key at the bottom of the blog post.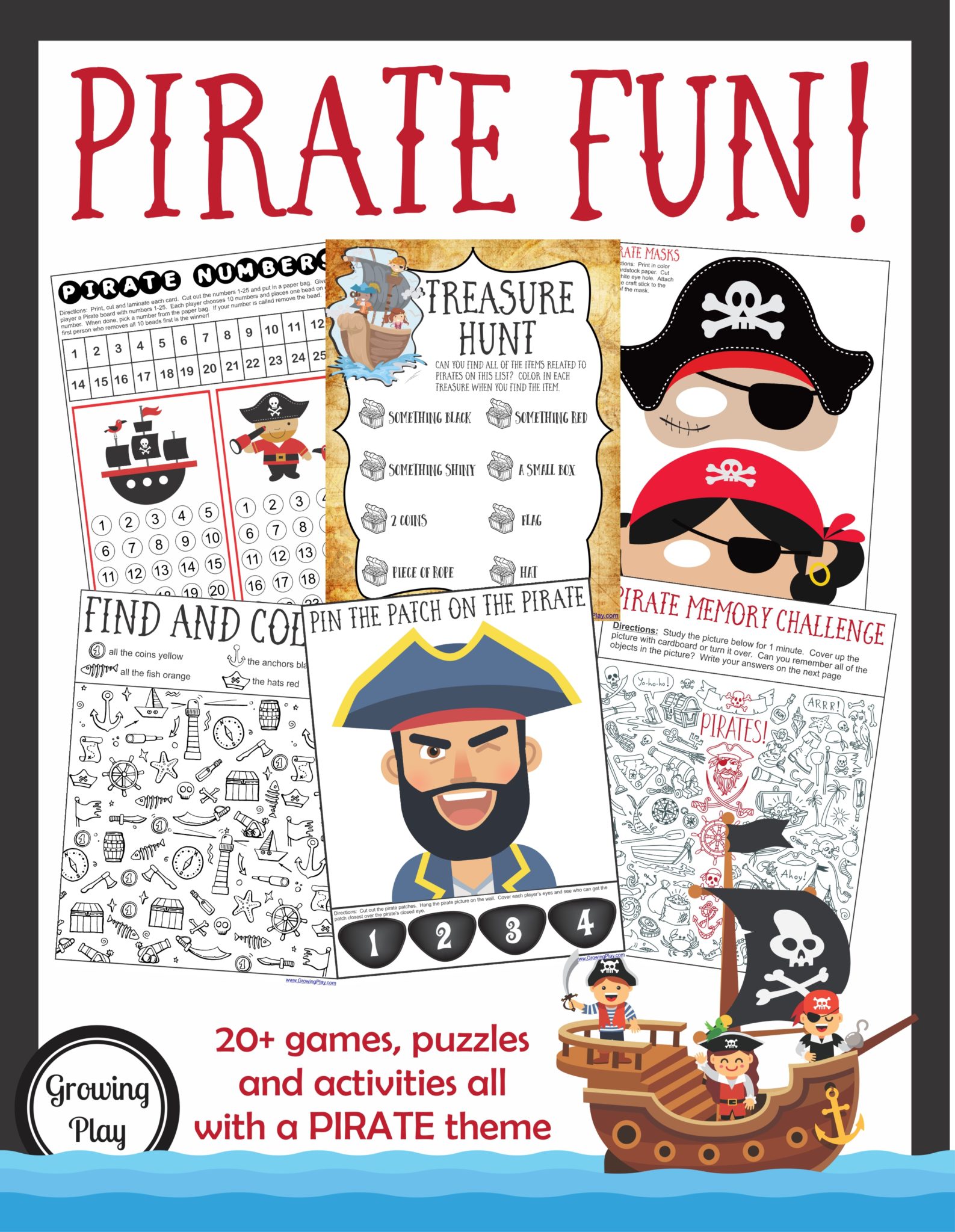 Pirate Birthday Games Activities Puzzles Mazes – FUN!
WHAT IS SO AWESOME ABOUT THIS FUN PIRATE WORD SEARCH FREE PRINTABLE?
This is a great activity because it combines printable word search puzzles with a coloring page. Use the word list to find the hidden words. After you circle the pirate words in the Pirate Word Search Puzzle, color in the border of printable puzzle.
It is suitable for kids of all ages. The younger kids will be able to find the fun words from the word bank and the older kids will enjoy the coloring pages. The free printable pirate word search printable makes a great addition anytime of the year!
WHEN IS A GOOD TIME TO USE THE PIRATE WORD SEARCH FREE PRINTABLE?
You can use these puzzles pages anytime – toss it on the dinner table. It is a fun way to entertain your guests.
Classroom use
activity during indoor recess – great way to keep the kids busy with this free printable word search puzzle
educational activity when discussing the pirates
quiet time activity when this kids unplug
Send it home over the Winter break
Create a game for a class party – who can solve the word search first?
LIST OF WORDS FOR THE PIRATE WORD SEARCH PDF PUZZLE
The list of words for the special days for this time of year for the pirate word search game includes the word bank below. Grab your favorite pen and crayons and start solving the puzzle today!
PIRATES
AHOY
MATEY
ANCHOR
CAPTAIN
CREW
MUTINY
PLANK
DECK
TREASURE
OVERBOARD
CAPTURE
HOW TO ACCESS THE FREE PIRATE WORD SEARCH PRINTABLE
Sign up to receive the Growing Play email newsletter. If you already subscribe, enter your email address below too! You will be redirected to the printable easy word search. This word search is for personal use only (non-commercial use). You can use it for classroom distribution, homeschooling, after-school activities and more. You can not charge for the word search games.