Pirate Dot to Dot Free Printable
Ahoy, mateys! Are you ready for a swashbuckling adventure? Today, we have something special for all the pirate loving folks out there – an exciting pirate dot to dot puzzle! This pirate-themed puzzle is perfect for kids who love pirates, pirate ships, and treasure maps. So, let's dive into the world of pirates and explore the benefits of dot to dot puzzles for children.
The Be​​​​nefits of Dot to Dot Puzzles
Dot to dot puzzles are not only a fun activity for kids but also an excellent educational tool. They help develop several essential skills, such as:
Fine Motor Skills: Connecting the dots helps children improve their hand-eye coordination and pencil control.
Math: Dot to dot puzzles teach kids to recognize and sequence numbers, an essential early math skill.
Concentration and Focus: Completing a dot to dot puzzle requires patience, focus, and attention to detail.
What is an Extreme Dot to Dot Puzzle?
An extreme dot to dot puzzle is a more complex and challenging activity than a regular dot to dot puzzle. The pirate ship dot to dot puzzle we're sharing today is an extreme puzzle, featuring a whopping 277 dots! 
This challenging activity will keep kids engaged for longer periods and help build their confidence as they successfully complete the puzzle.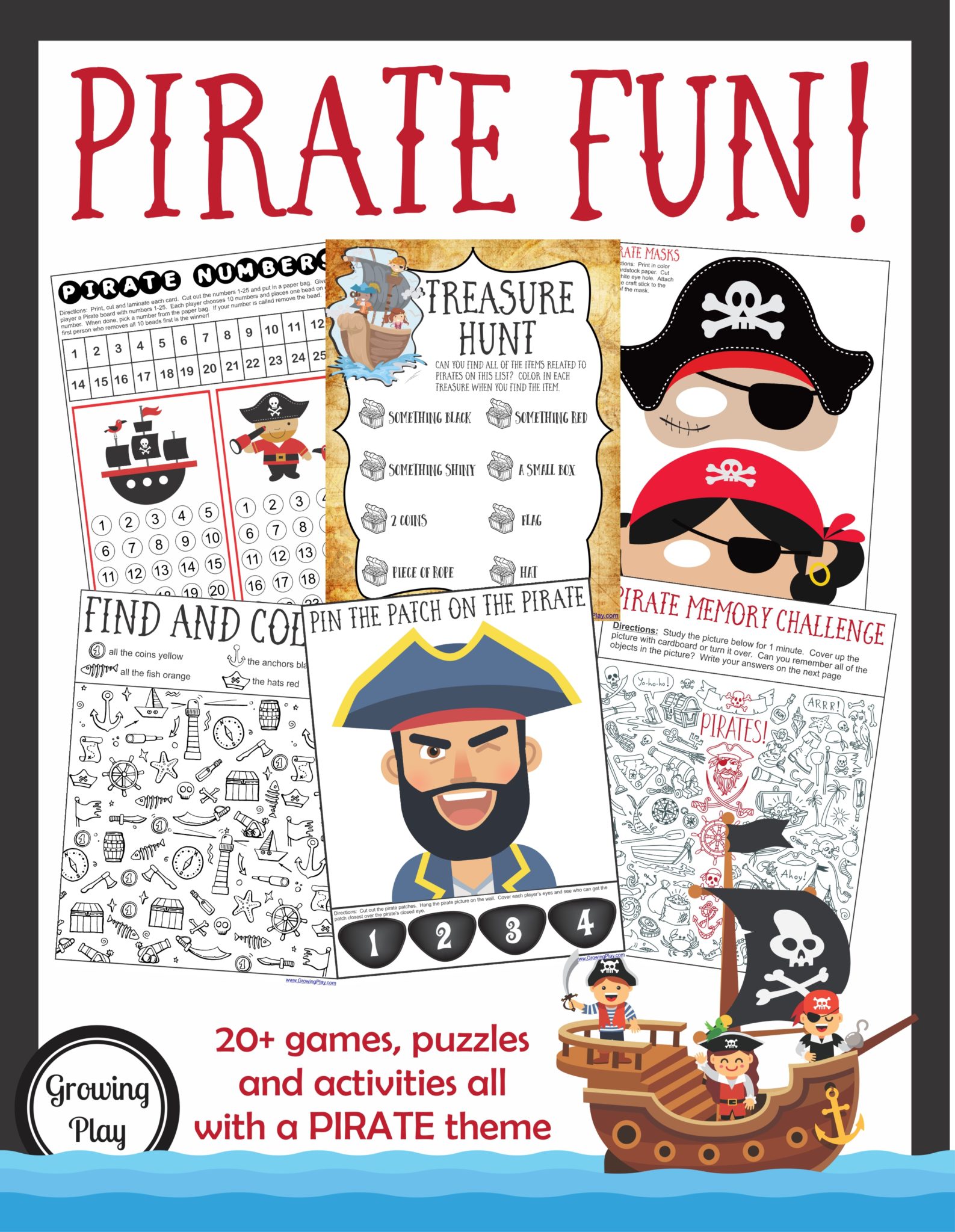 Pirate Birthday Games Activities Puzzles Mazes – FUN!
When is a Good Time to Use the Pirate Dot to Dot Printable Puzzle?
There are many occasions when the pirate puzzle can be a fantastic activity for kids, such as:
Pirate-Themed Birthday Parties: Add this fun activity to the list of games and crafts for a memorable pirate birthday party.
Classroom Lessons: Teachers can incorporate the pirate dot-to-dot puzzle into their lesson plans, especially when teaching about the age of exploration or pirates in US history.
Pirate Day: Celebrate International Talk Like a Pirate Day on September 19th with this entertaining puzzle.
More Pirate Fun
Treasure Map or Pirate Ship Maze
With Talk like a Pirate Day quickly approaching (September 19th), these Pirate party ideas will work out great for this fun theme day!  Here are 5 easy Pirate party games for a group, classroom or birthday party any day of the year!
Download Your Free Pirate Dot to Dot Puzzle
To download the free fun pirate dot-to-dot puzzle, simply click on the link provided. The puzzle is available in pdf format for easy printing. You'll also find other resources, such as pirate-themed coloring pages, mazes, and pirate printables, perfect for preschoolers and toddlers.
Before you set sail, don't forget to visit your local library or bookstore for a great collection of books about pirates and their adventures. Be sure to sign up for our newsletter to receive more fun and educational resources, including dot puzzles, sudoku, and other challenging activities.
Grab your crayons, parrots, and pirate crew, and embark on a thrilling adventure with our puzzle. Happy sailing, and may you find the buried treasure!