Pirate Connect the Dots – Free Printable from Growing Play
Here is a fun pirate connect the dots printable (download at bottom of post). Connect the dot puzzles encourage visual motor skills, numeracy skills, eye hand coordination skills and visual closure skills. This pirate connect the dots printable is perfect for the pirate loving child on rainy days, as a boredom buster, indoor quiet time, unplugged time, early finishers in the classroom and pirate birthday parties.
If you need more connect the dot puzzles check out: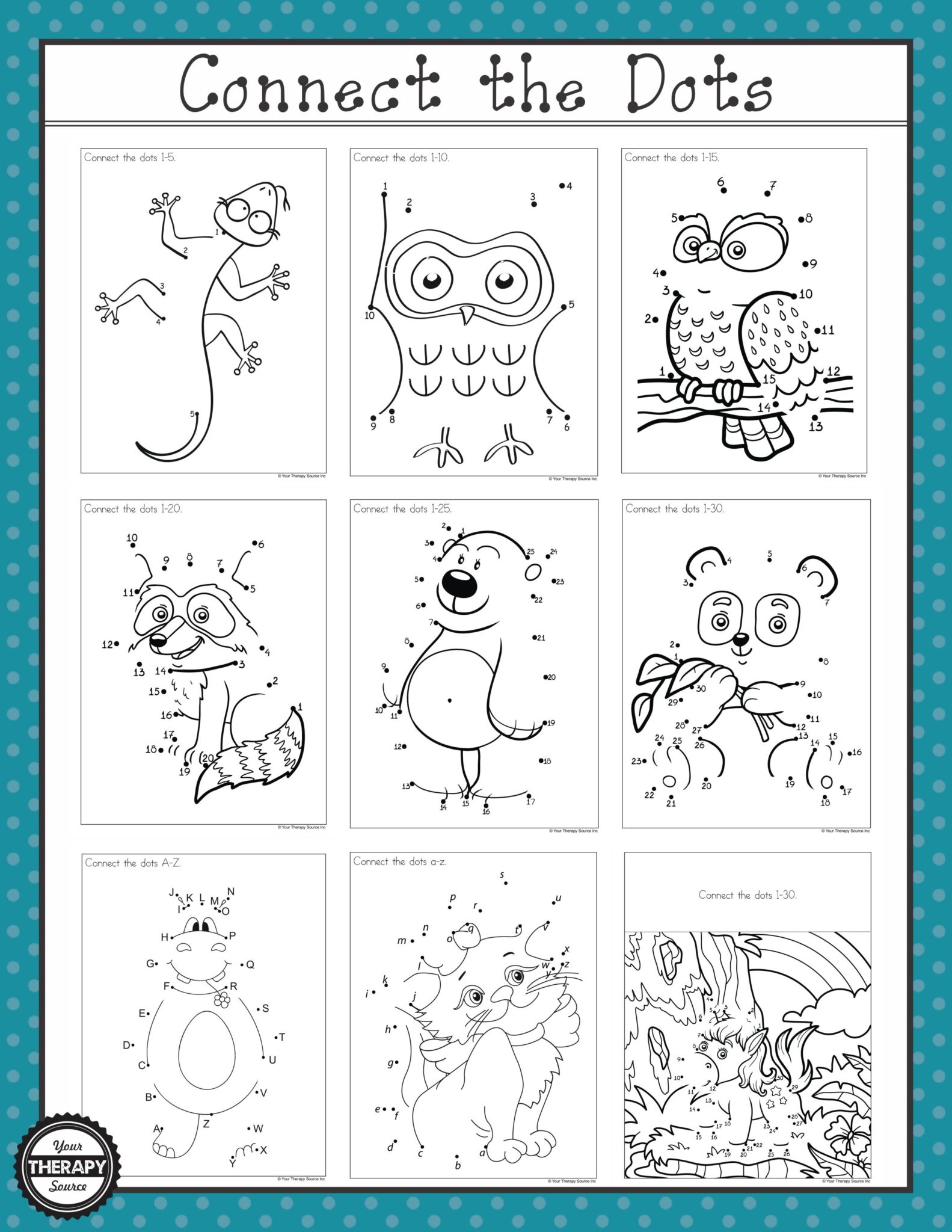 Connect the Dots includes over 60 black and white, reproducible dot to dot puzzles progressively ranging from easy to more difficult to keep the kids unplugged and entertained. This download includes dot to dots 1-5, 1-10, 1-15, 1-20, 1-25, 1-30, A to Z, a to z and dot to dots in a picture. Children can advance through the puzzles to increase the challenge. The pictures include many different animals all in black and white (easy on the printer)! FIND OUT MORE.