Rabbit Color By Number Mystery Picture
Rabbit Color By Number Mystery Picture
Do you need some quick entertainment for the kids during Springtime? Print this FREE rabbit color by number mystery picture (at the bottom of the post) for a fun boredom buster. This color by number rabbit activity is a perfect quiet activity for children when it is time to unplug or get creative. You can download it for free at the end of the post by signing up for the Growing Play email newsletter.
This activity requires children to practice various skills: focus, attention to detail, visual tracking and visual motor skills. All you have to do is print the activity and grab 5 crayons, fine tip markers, colored pens or colored pencils. Look at the code at the bottom of the page to determine what color to use in each box. The end result will reveal the mystery pixel picture. The solution to the color by number rabbit activity is on page 2. Some children may want to see the final product before starting the project.
If you want to make the activity more difficult you can cut off the bottom of the page. The child can create their own code assigning a color to each number.
If you want to make the activity even MORE difficult, provide the child with a piece of graph paper and the solution. Can they copy the picture of the rabbit onto the graph paper?
If you want to encourage fine motor and visual motor skill practice, use a Q-tip to dab the correct colored paint in each square.
To gain access to the FREE Rabbit Color By Number Mystery Picture, sign up to receive the Growing Play newsletter and enter your email below.
Looking for more coloring fun?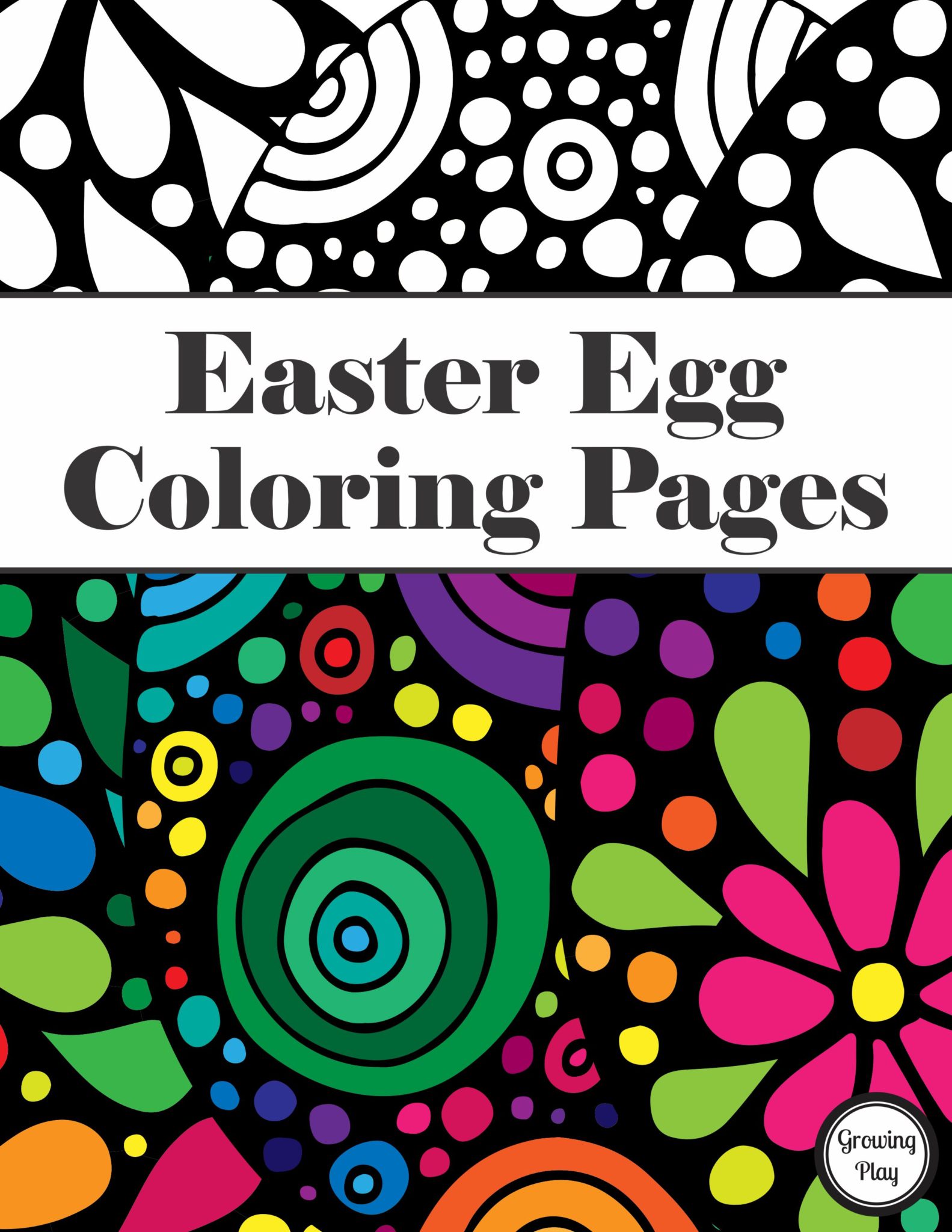 The Easter Egg Coloring Pages instant download includes 18 different Easter eggs to color and 18 colored Easter egg cards. Just print out the Easter Eggs and use crayons, markers, watercolors or paints to complete the picture. These pictures are great because they are not super intricate and can be completed in a short amount of time. FIND OUT MORE.
Looking for more Springtime ideas?
Illustration by Ksenya Savva/Shutterstock.com